Author/Wen Yen Wang Translator/Jia Yin Tsai
Orchid Island
Orchid Island, also affectionately known as Ponso no Tao, is not just an off-the-beaten-track travel destination in Taiwan, but also a top-secret freediving heaven. From its distinctive indigenous culture on land to excellent visibility and spectacular underwater landscape below, this island offers exciting playground for adventurous freedivers.
With the sea that blue and smile that true, visitors often find themselves enchanted by its natural heritage and exotic culture. Before they leave, they are already planning for the next visit. Oh well, if they leave at all.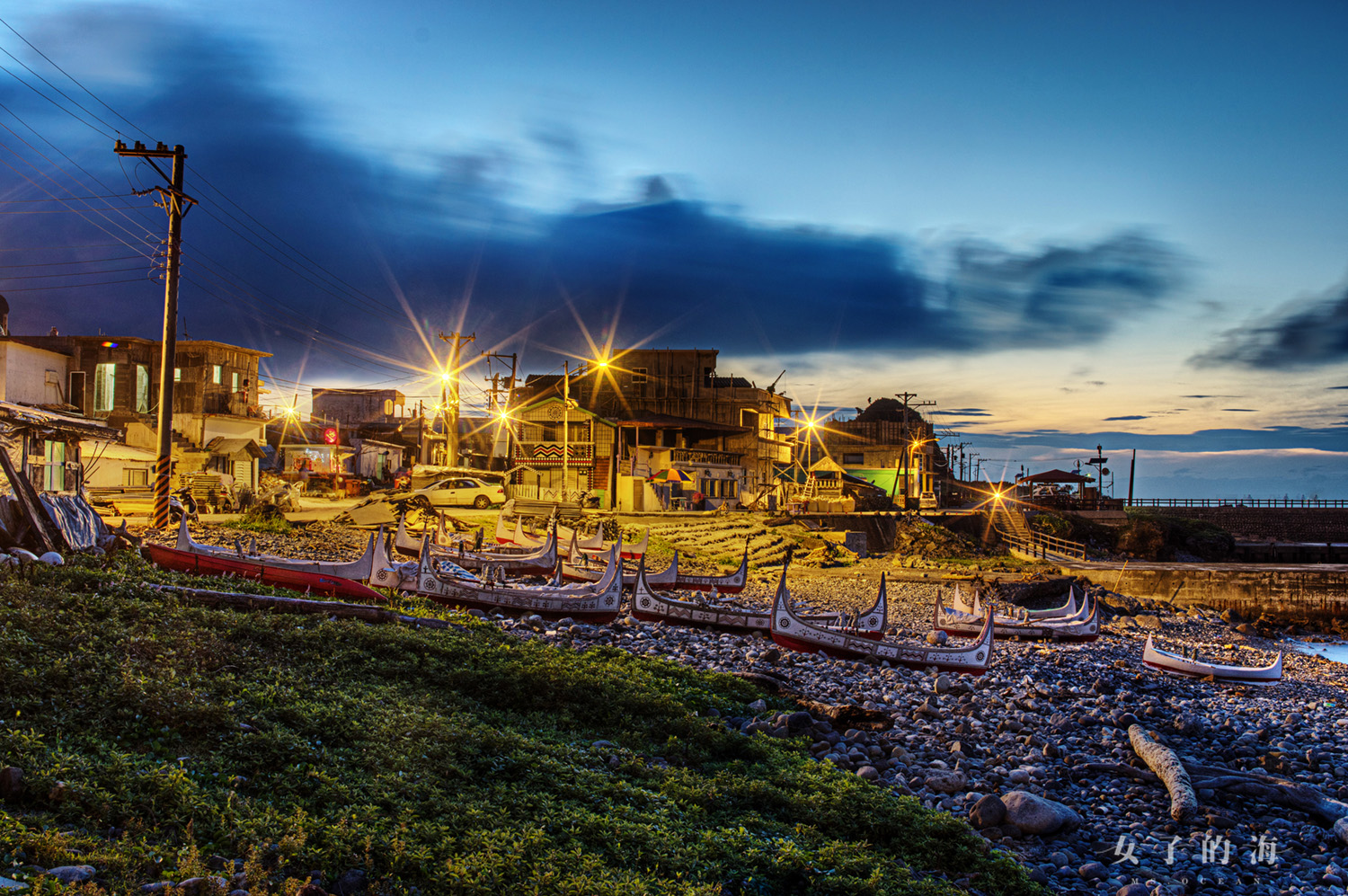 There are plenty of dive sites to explore, no matter which season. The Kuroshio current travels right past Orchid Island and brings in warm and crystal-clear water, making it suitable for diving all year around.
Yes, even in winter, when the harsh cold trade wind blows from the northeast, the water still maintains a comfortable temperature, around 23 degree. If you plan to visit during winter, please note that ferry services to Orchid Island might be disrupted due to rough sea. However, with less tourists striding around, you will get an authentic taste of island vibe.
Before you go
Orchid Island is home to Tao, one of the indigenous ethnic groups in Taiwan. Their unique culture is well-preserved on the island. Visitors are advised to observe and respect the local rules.Female visitors should dress modestly and avoid walking around in bikini or revealing outfits in the villages.
If you really have to wear just bikini, choose the dive sites that are further away from the local population, and remember to bring along some dry clothes to cover up after diving. During flying fish festival, which is usually around Feb-May, diving might not be allowed in some village bay and traditional fishing areas. To avoid confusion, consult your local host before you go.
Orchid Island freediving map
Sharp rocks on the beach and strong ocean currents are the main safety concerns when diving in Orchid Island. Sandals that offer better feet protection are recommended. Also, never freedive alone.
Easy dive sites
1. Snorkeling sites in front of Lan An cultural & educational foundation
One of the most popular snorkeling sites on Orchid Island. The reefs form a natural pool that is safe for swimming and snorkeling. Average depth is 7-9 meters. There is a natural arch under the outer reef, great for practicing underwater photography. If the current is manageable,swimming from here to Iratay's village is possible.
Difficulty: 1/5
Note: diving might not be allowed during flying fish season.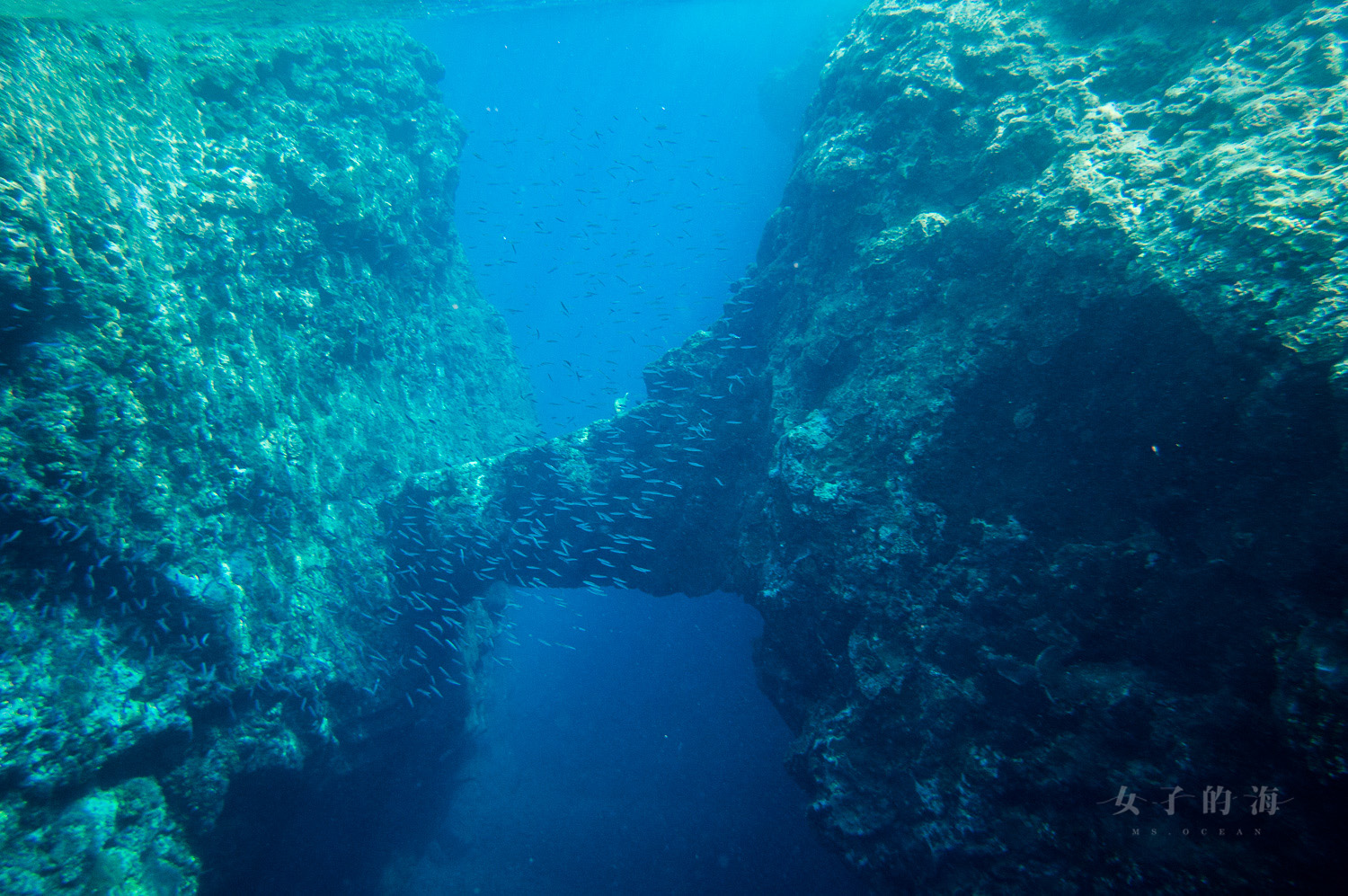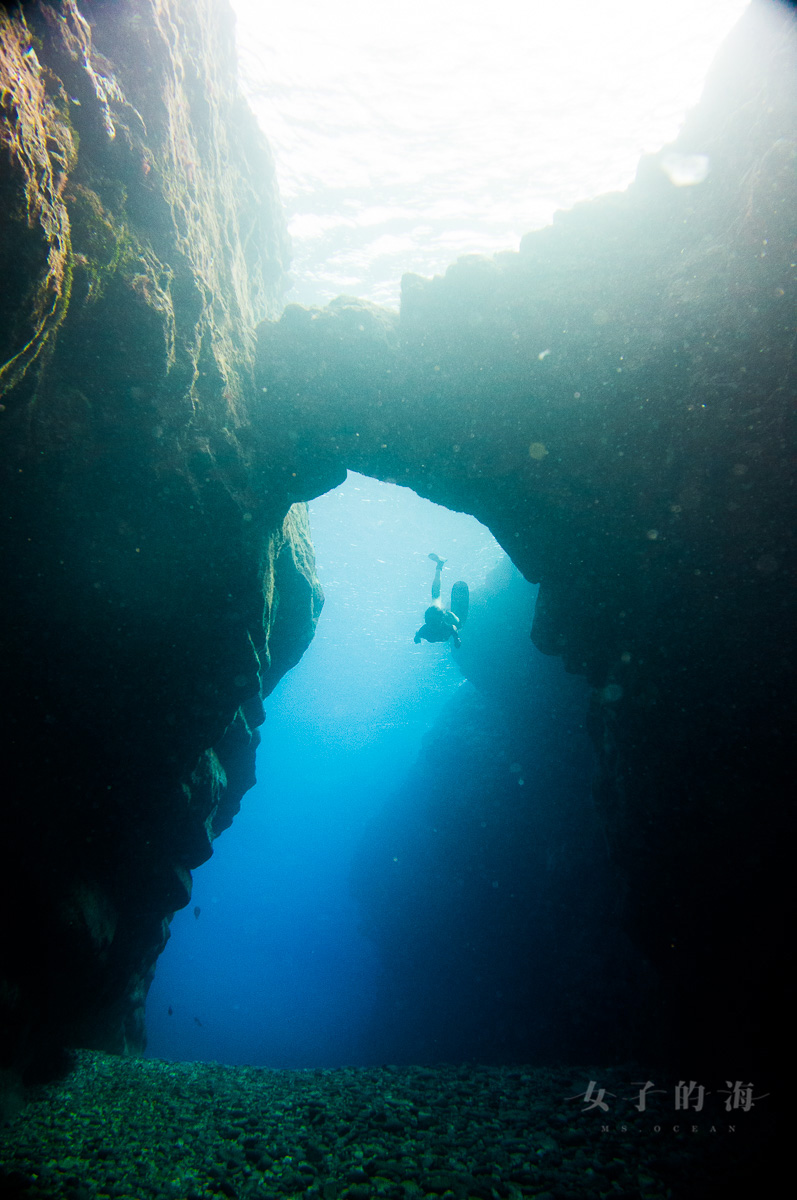 2. Iratay's village bay
Both local kids and spearfishermen love hanging out here.If you swim a little further out, you might have about 10 metres of depth. The ramp is slippery when wet.
Difficulty: 1/5
Note: diving might not be allowed during flying fish season. Avoid wearing bikini in this area.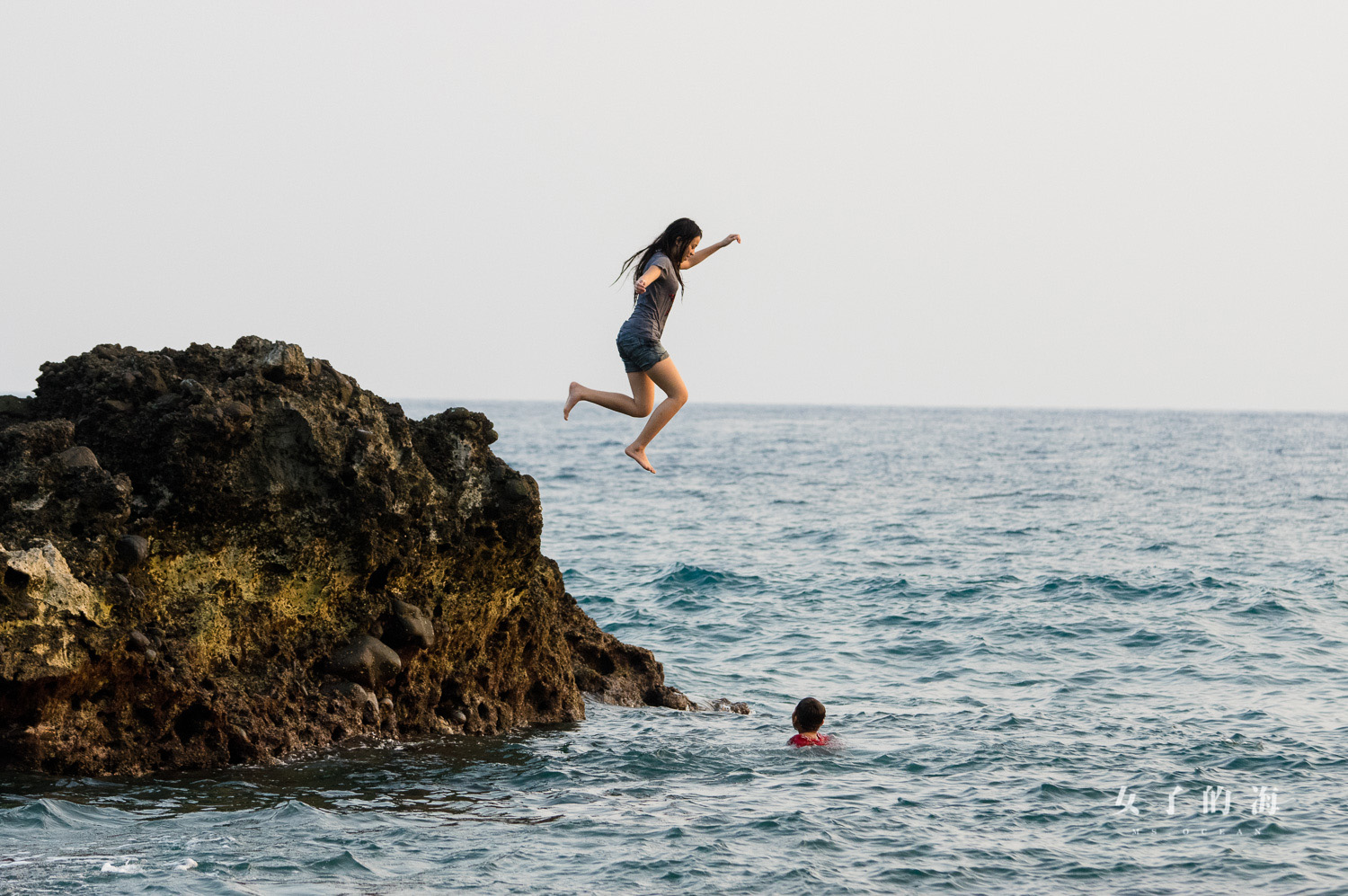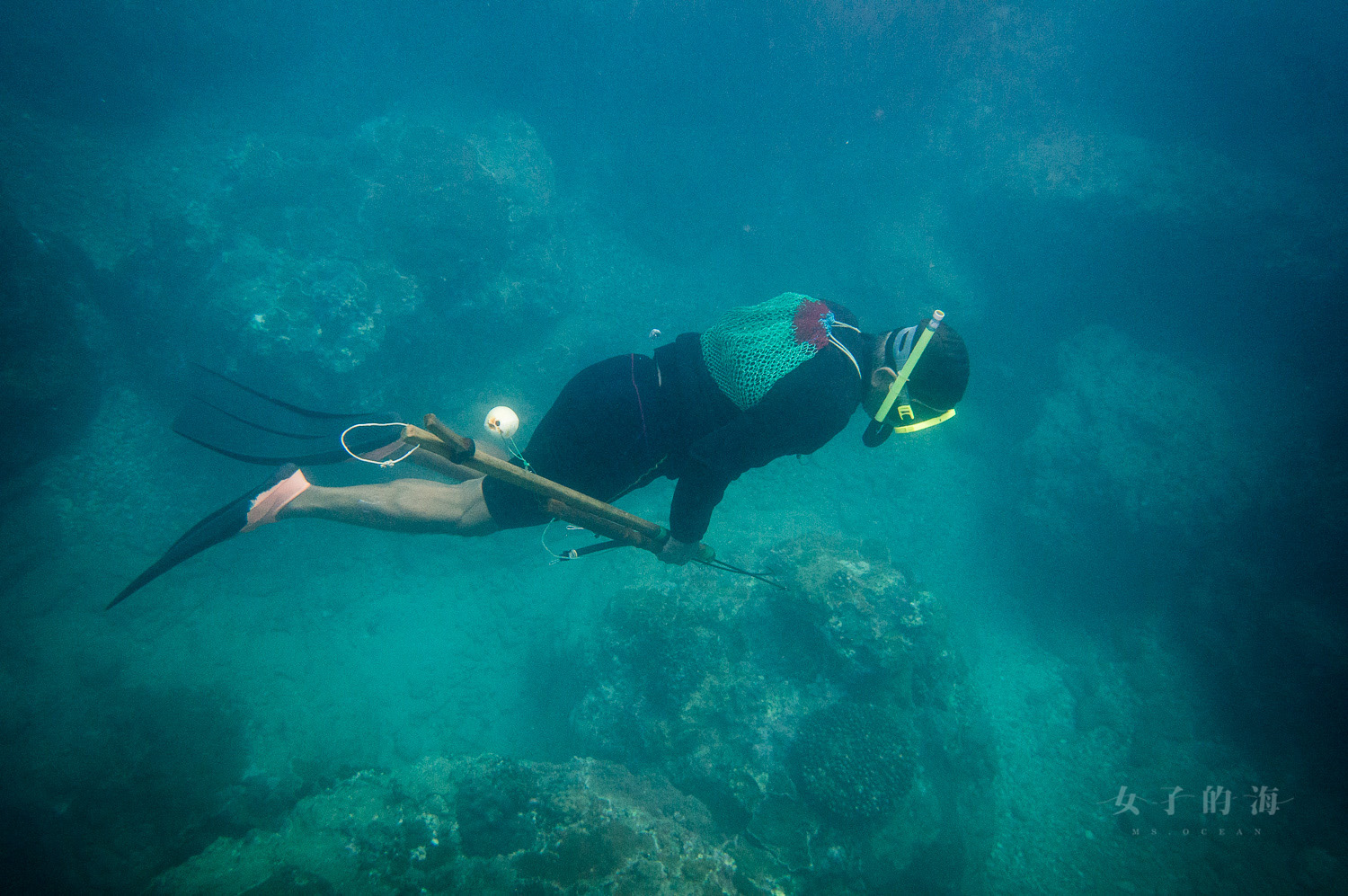 3. Yayo drop-off
About one hundred meters off the coast of Yayo village, the sea floor changes from gentle slope to a sudden drop off that starts at 22 meters and plunges down to a hundred. Be aware of current.
Difficulty: 2/5
Note: diving might not be allowed during flying fish festival. Avoid wearing bikini in this area.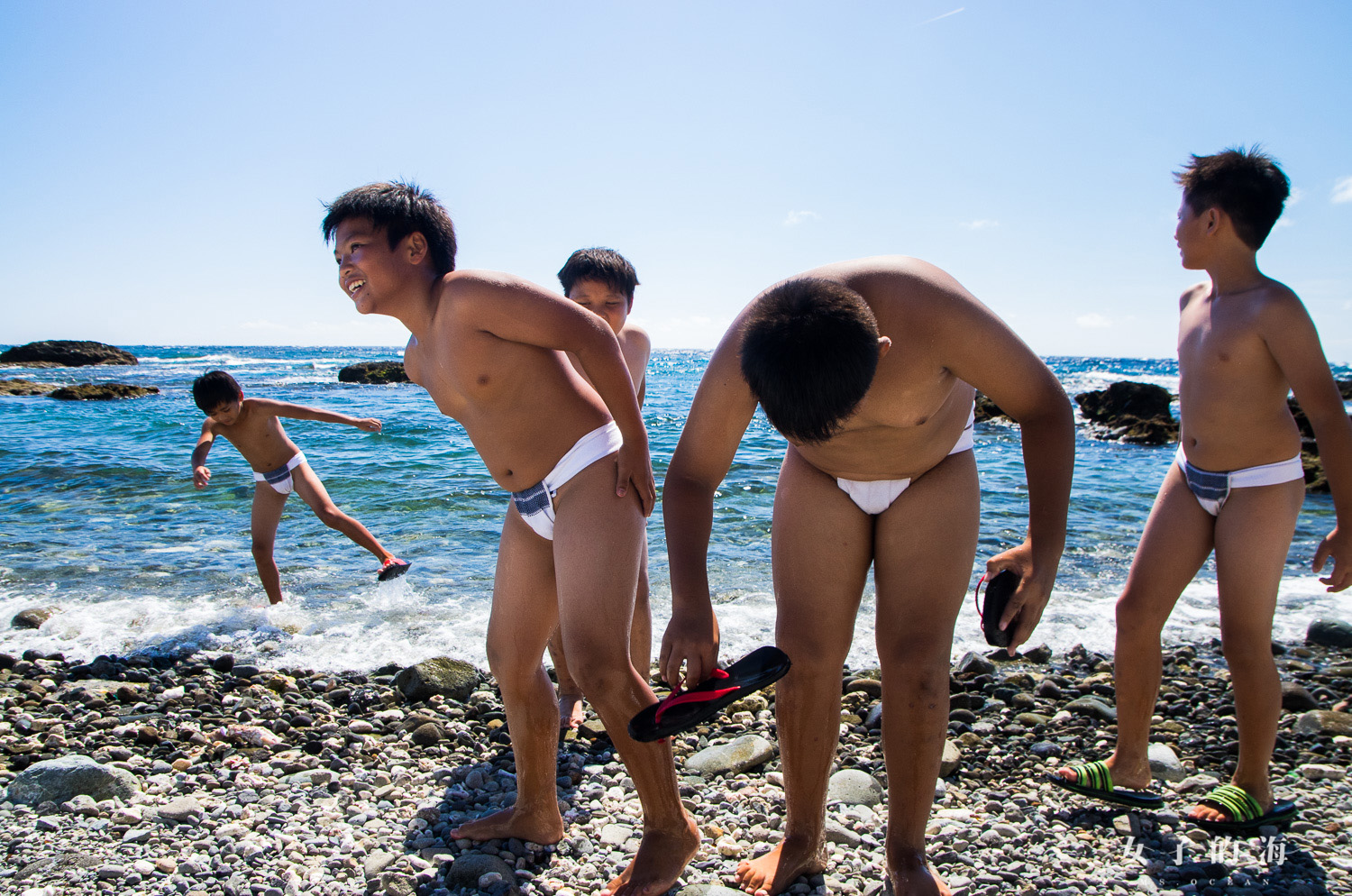 4. Yayo snorkeling site
Fascinated by anemonefish colony? Here is your chance. This scenic bay is located at the northwest corner of the island, between Yayo and Iraraley village. Max depth is 10 meters. There is strong north-bound current further out, so try to stay close to the shore.
Note: watch your step! Don't step on the sea anemones!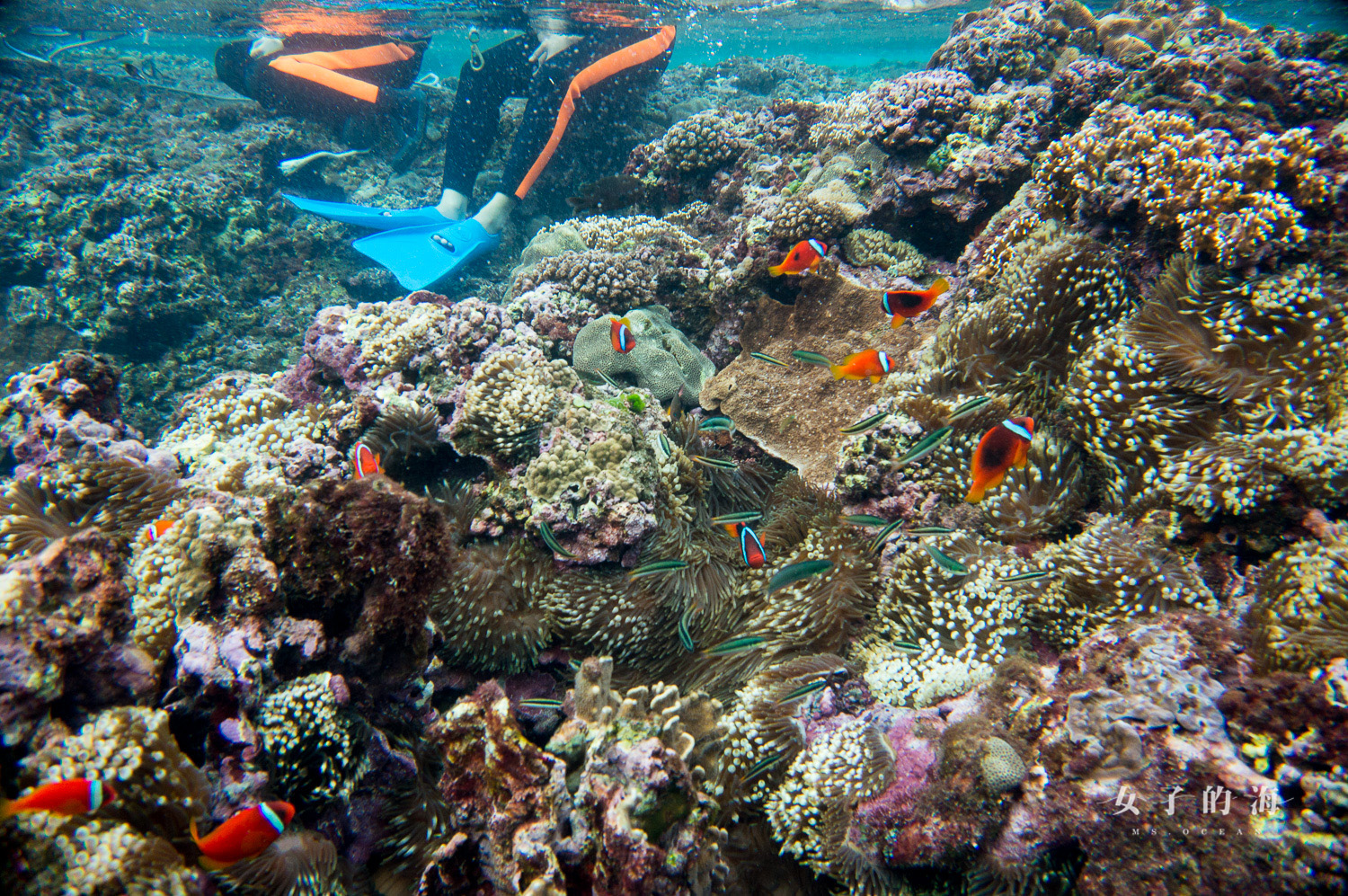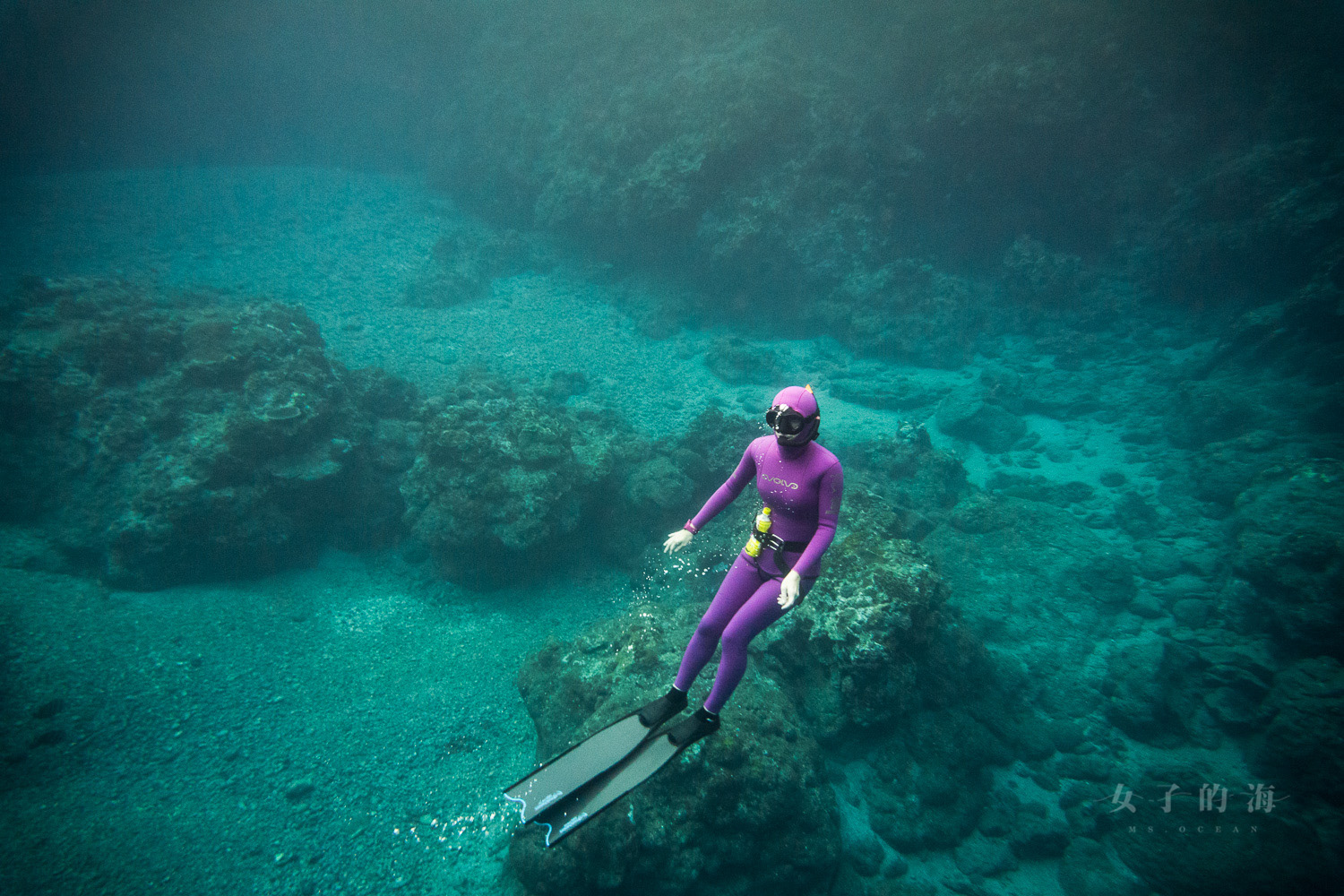 5. Jimavonot outer reef swim-thru
At the north side of the island stands the Jimavonot rock. Next to the rock, there is a spot that's easy to get in and out of water. Lots of scuba diving operators run their discovery trips here. (try to look for Do VanWa bar or trucks loaded with scuba tanks) The outer reef is visible from the shore.
The swim-thru is a tunnel at the bottom of the outer reef, about 15 meters deep, 25meters long. The entrance might look obscure, but there is plenty of room inside.
Difficulty: 2/5
Note: diving might not be allowed during flying fish festival. be aware of current.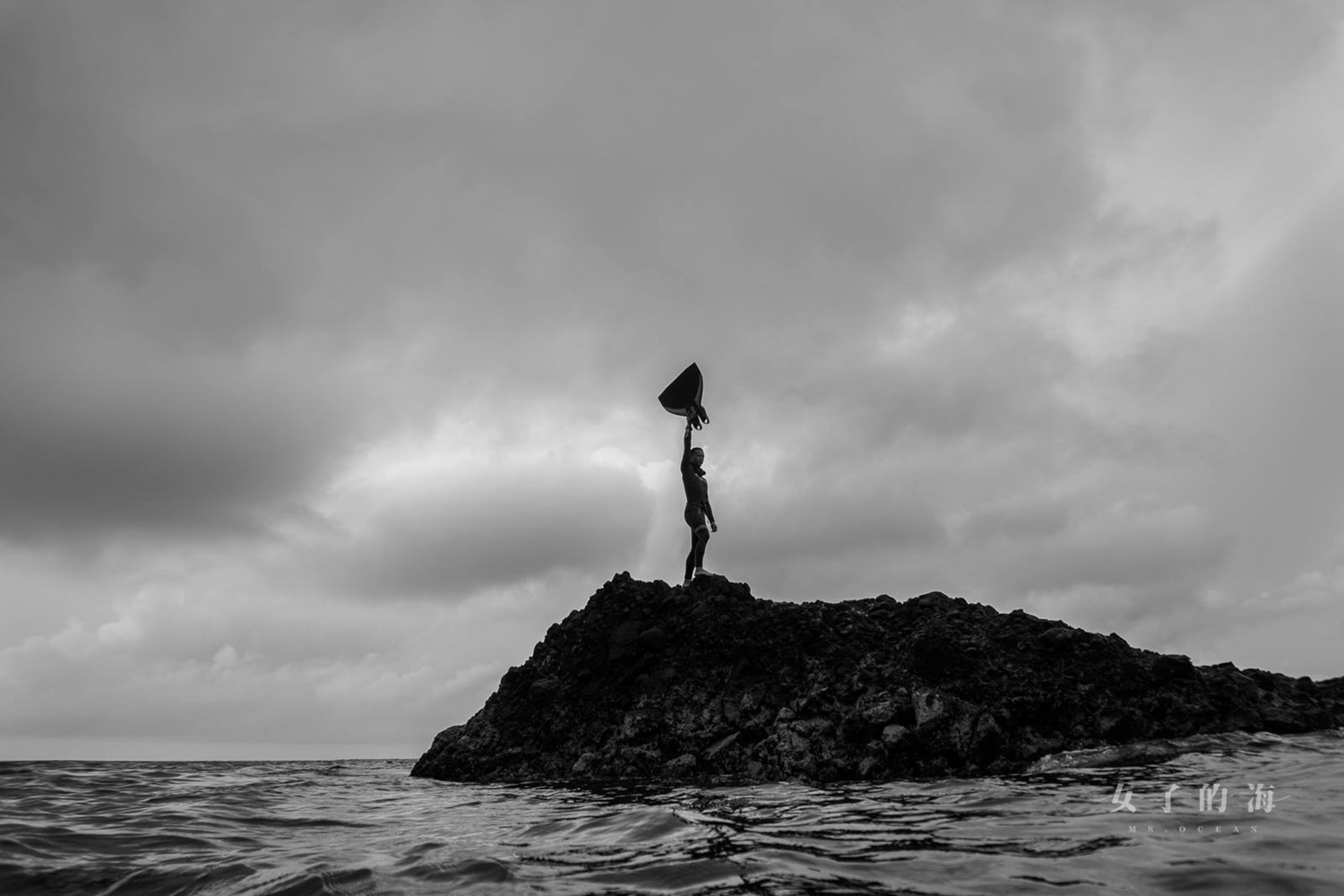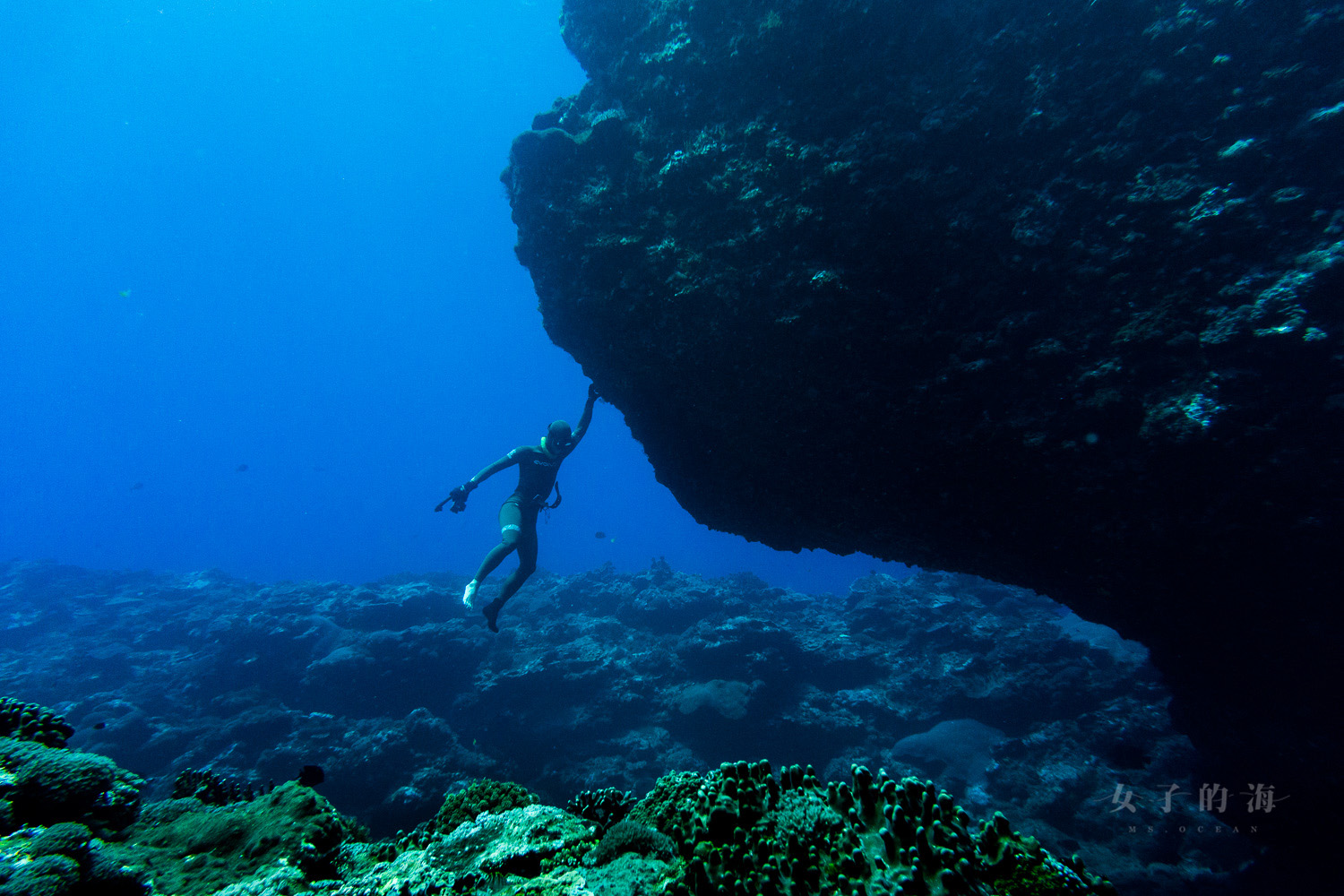 6. Secret of Iraraley
This perfect natural rock pool is hidden from the main traffic. No waves, only pristine water. Here seawater mixes with freshwater, and the temperature is cool and refreshing. There is a swim-thru at 7-8 meters, suitable for beginners.
Difficulty: 1/5
Note: Avoid wearing bikini or revealing outfits.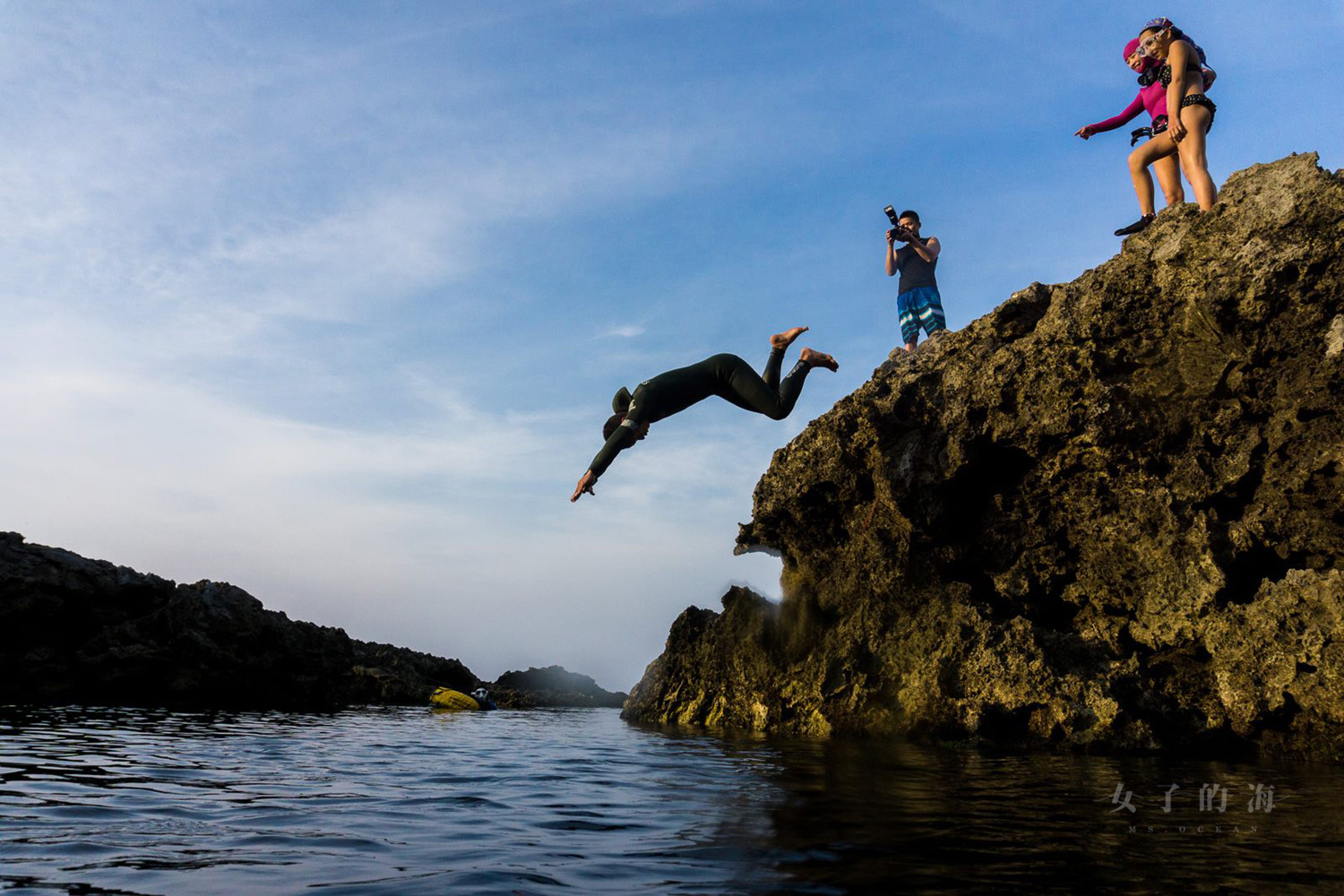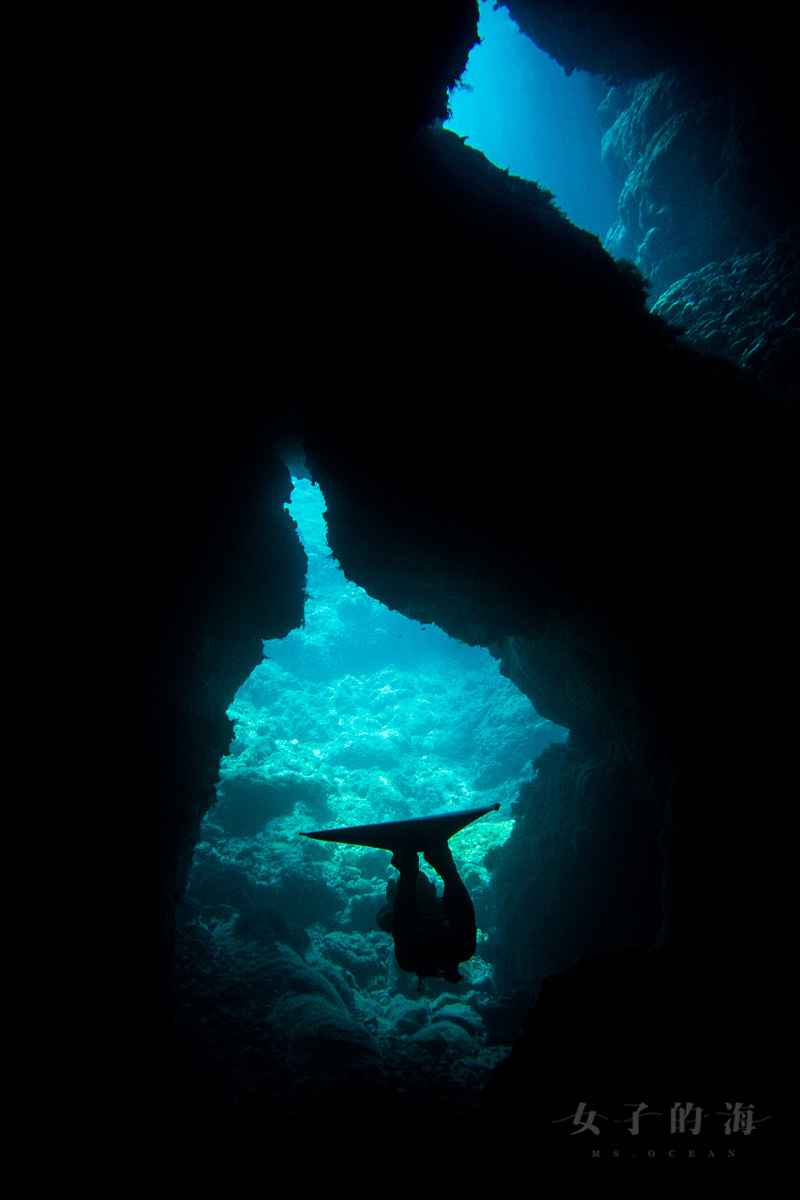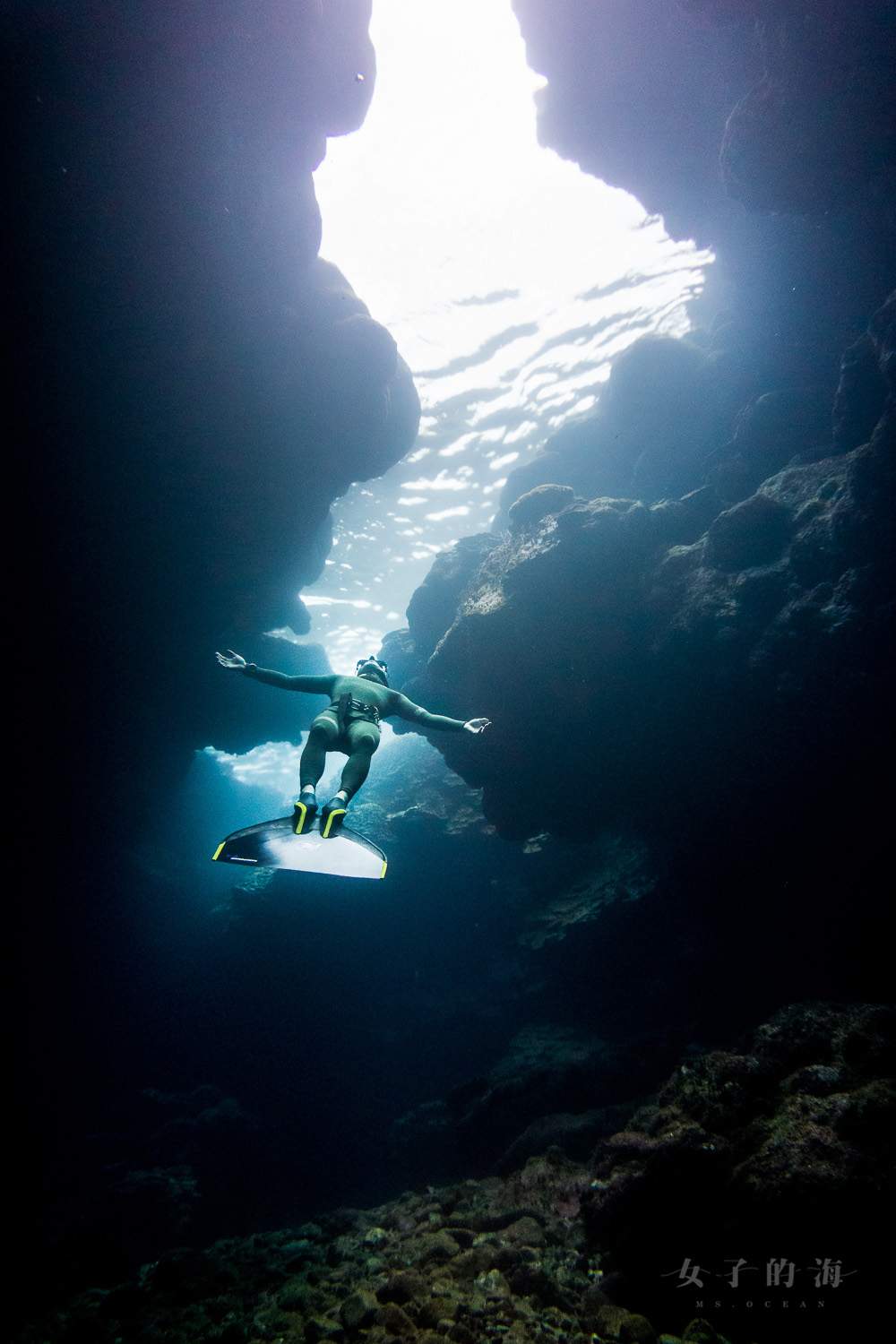 7. Jyakmey monomanok
The No.1 popular snorkeling site for obvious reasons: easy entry, scenic landscape, 20 meters of depth, and a whole colony of nemo!
Difficulty: 1/5
Note: diving might not be allowed during flying fish festival. no cell phone signal.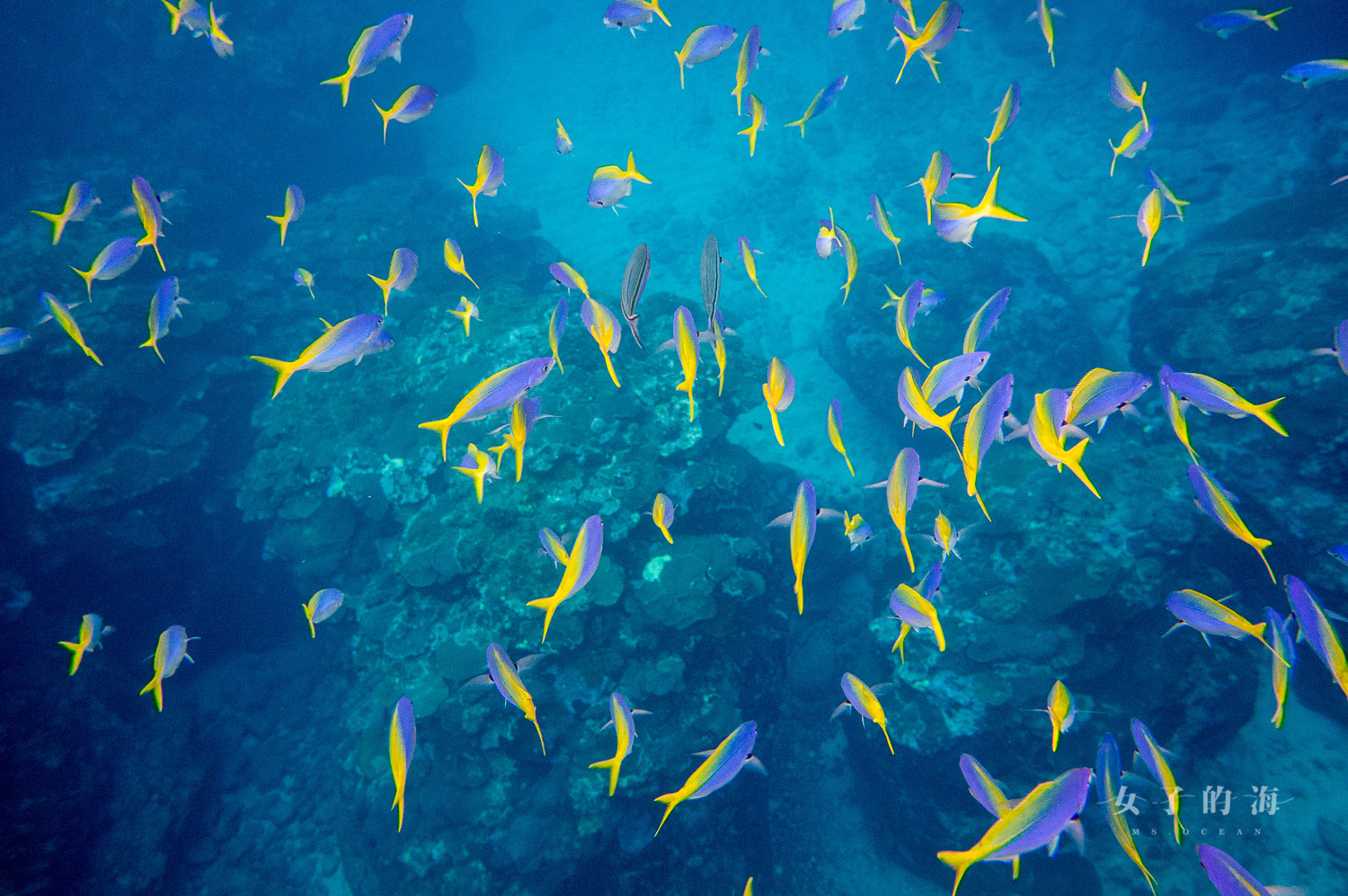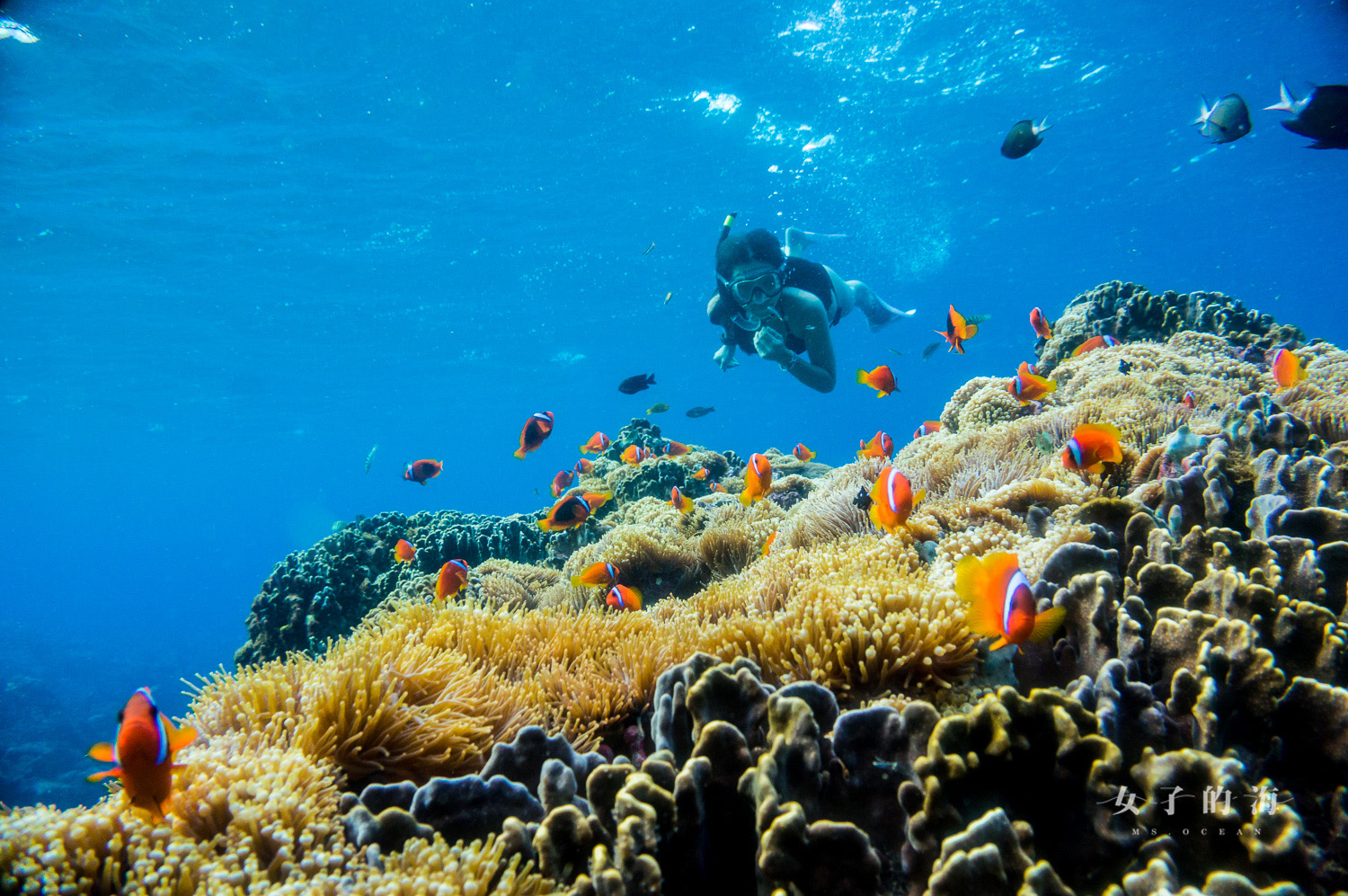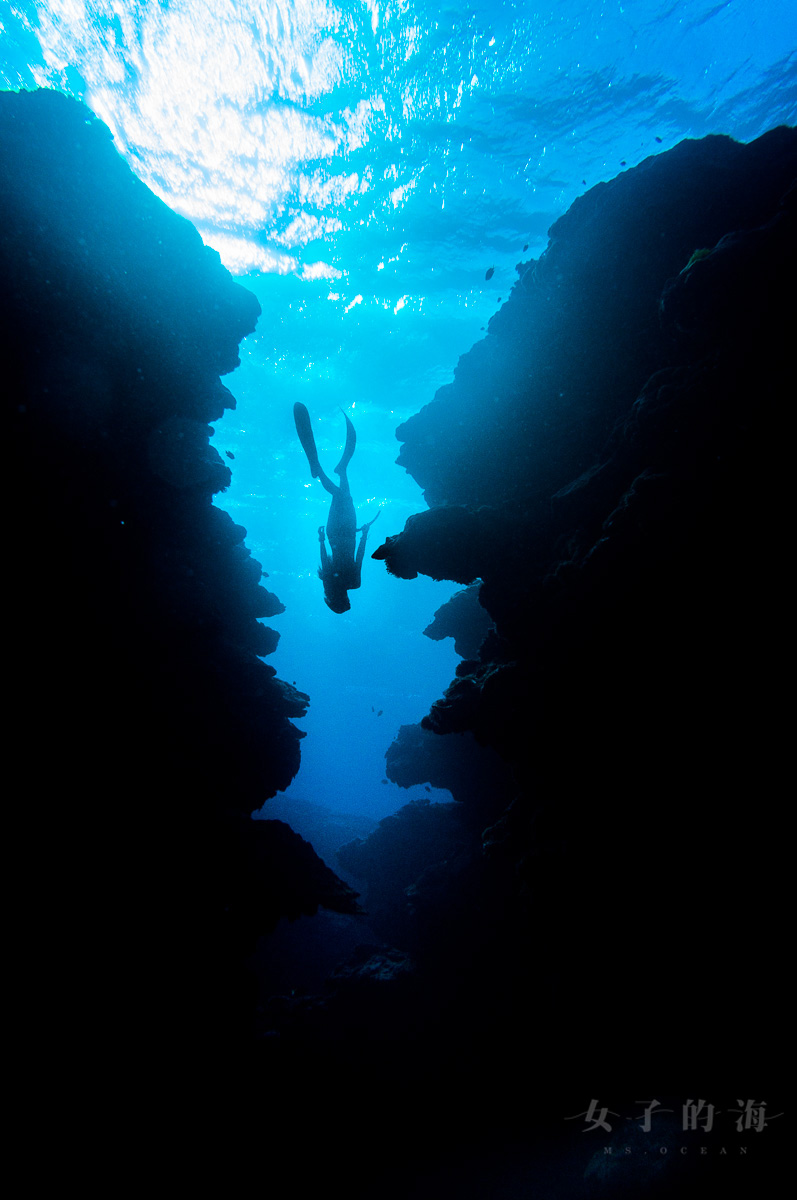 8. Iranmeylek No.7 Pavilion
Can't put up with the noisy crowd at the Hen rock? Keep going for about 10 minutes on your scooter and stop by a small pavilion at the northern side of Iranmeylek village. The sea in front of the pavilion is perfect for doing basic freediving training. The water is about 10 meters deep with mild current, if any.
Difficulty:2/5
Note: sharp rocks on the beach.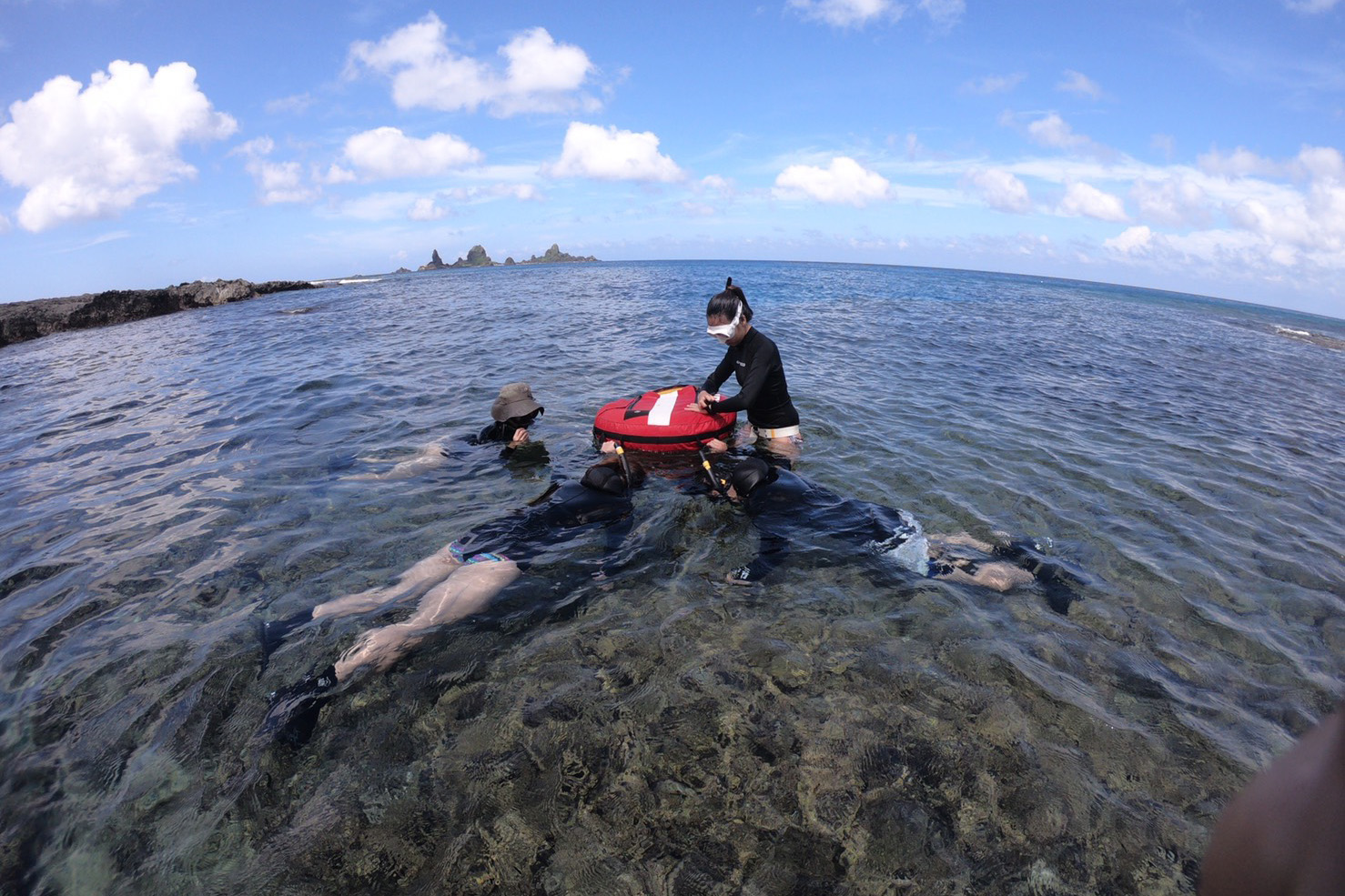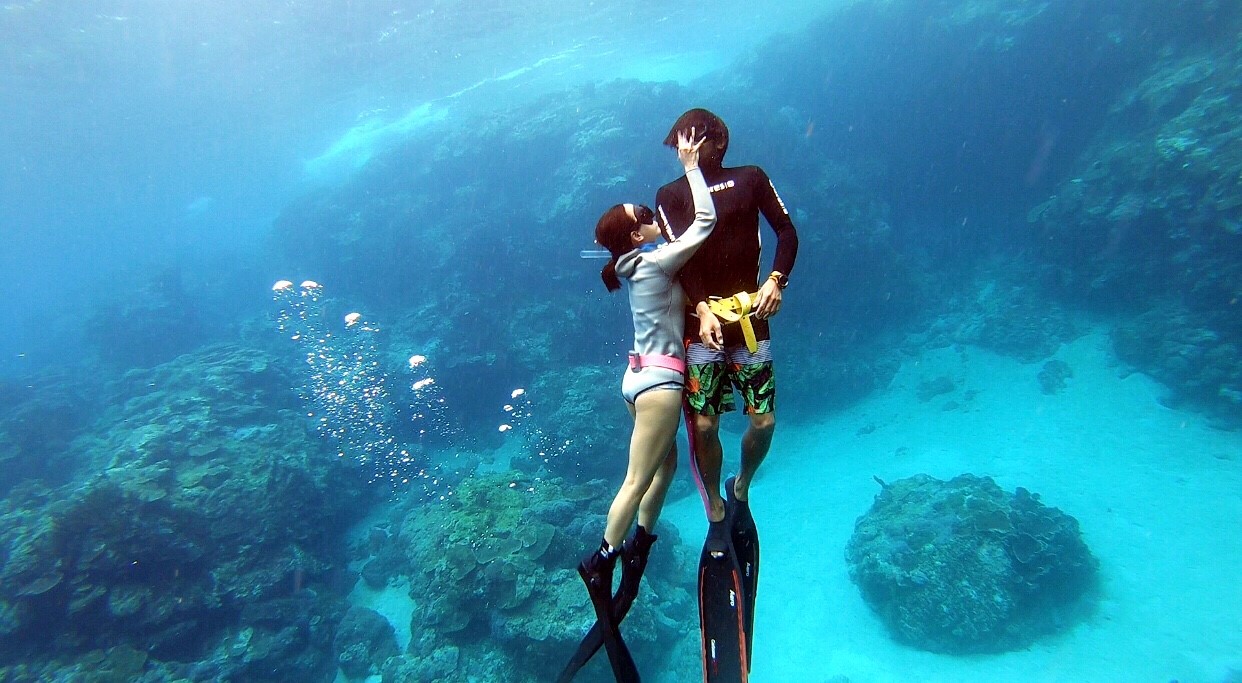 9. Tide pools at nuclear waste dumpsite
At low tide, 2 tidal pools, connectedat 6 metres with a cave, appear on the beach, and the ecosystem is definitely worth a look. Safe and fun, this place is one of the top choices for families with kids.
Difficulty: 1/5
Note: time your visit for low tide. Be careful, not to damage coral.(Only nofin here)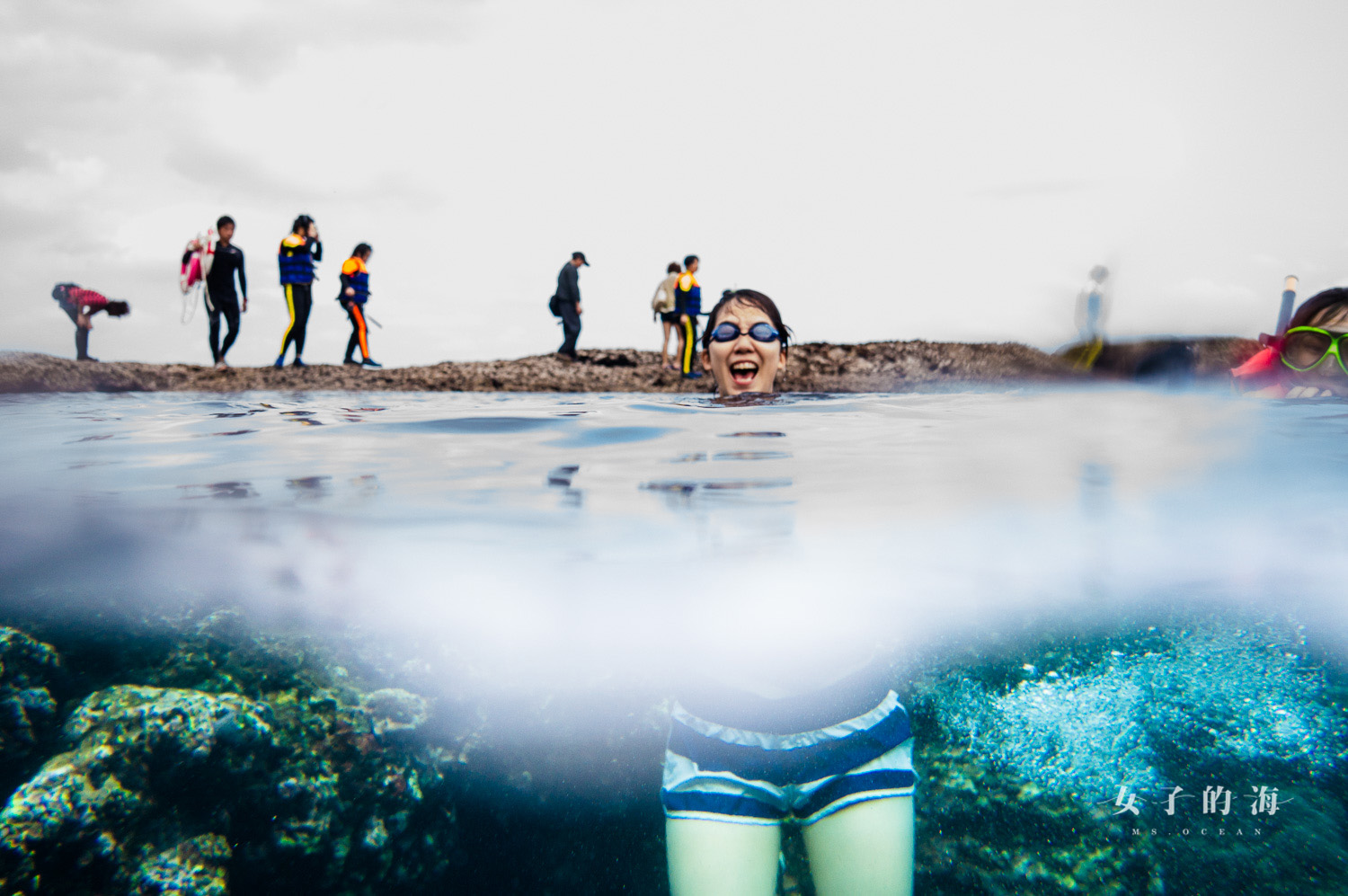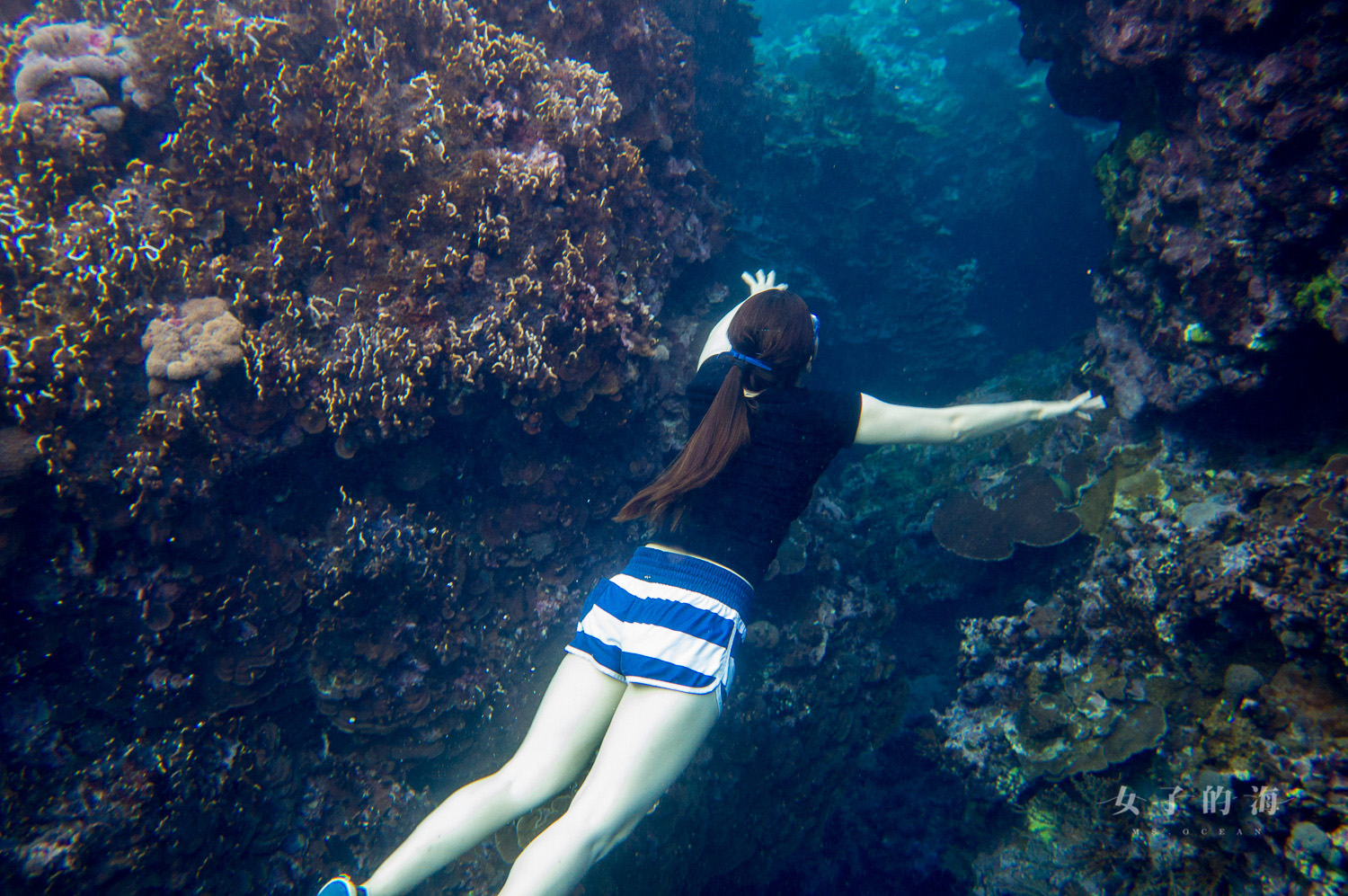 10. Little mushroom at Longmen (dragon gate) harbor
This beautiful dive site, featuring white sandy bottom and rich coral reef, is home to the infamous "Orchid Island's little mushroom". (As opposed to the "big mushroom" in Green Island) The mushroom-like coral bommie sits on the sea floor at 13 metres and stands 8 metres tall, and it is often swarming with fish. If you are looking for white sandy sea floor, swim to the left of the port. Ocean current is often present here.
Difficulty: 2/5
Note: be aware of passing boats. For your safety, stay close to visible float and dive flags.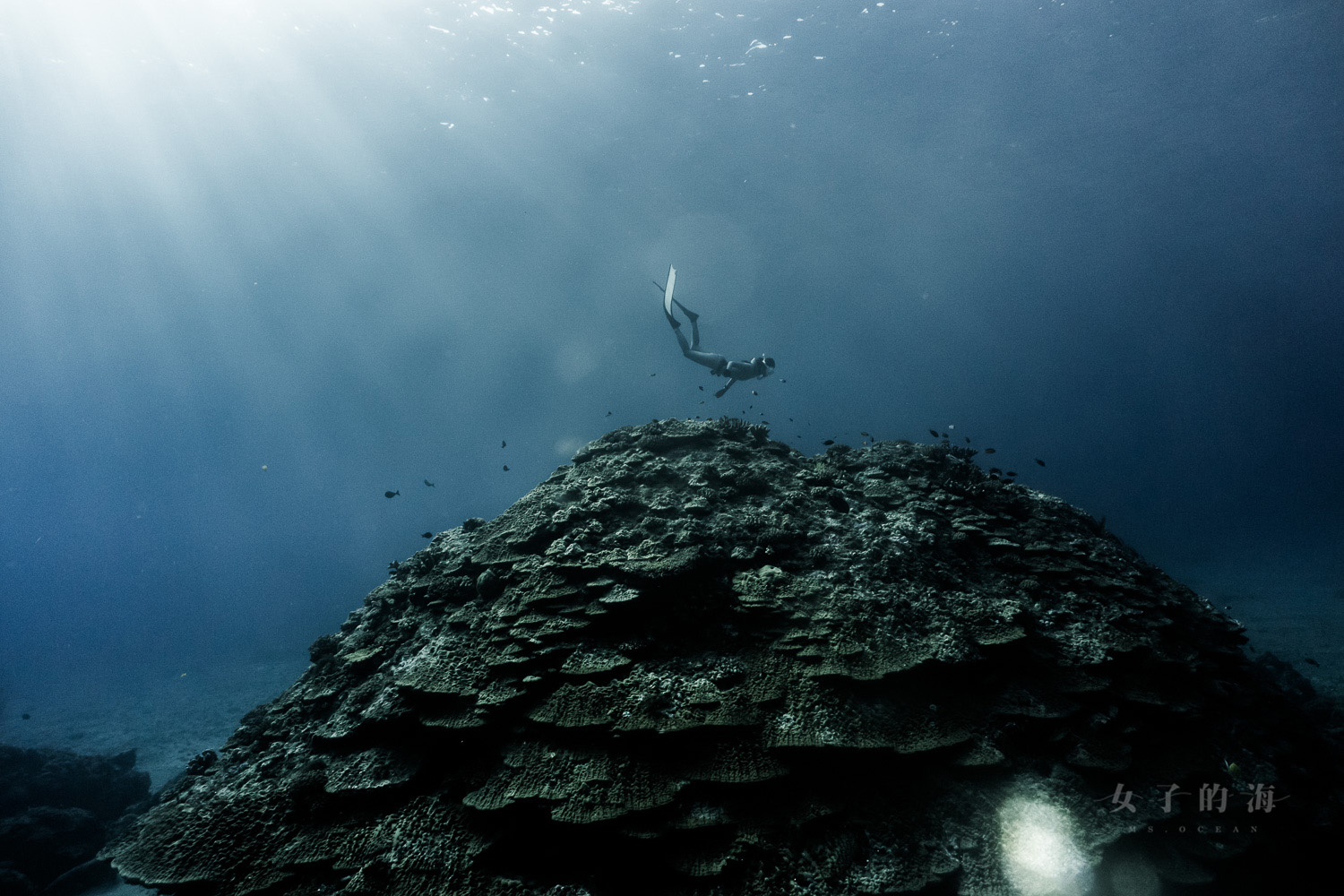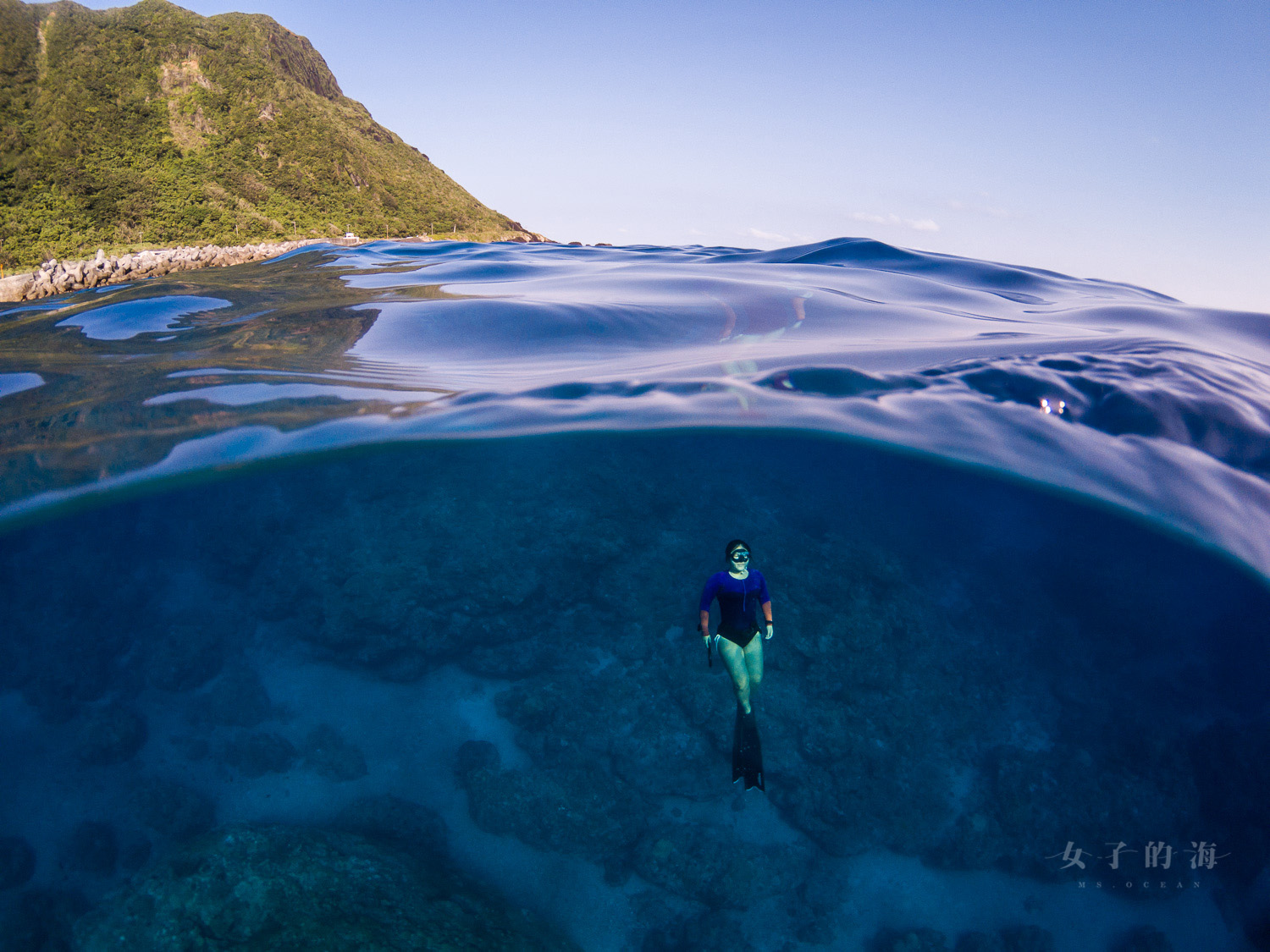 ────
Explore more: