Author/Wen Yen Wang Translator/Jia Yin Tsai
About freediving in Orchid island
In the previous article, we have mentioned 10 dive sites in Lanyu that are fun and easy to access even for beginners. For those who are intrigued by doing more challenging dives in Lanyu, we have prepared a list that's more attractive and exciting, including sites that are a little bit deeper, more hidden, and areas prone to strong currents.
We also list down some of the best eats (and drinks, of courses!) on the island, which will console your hungry stomach after a demanding dive.
Orchid island freediving map
Never freedive alone, never freedive alone, and never freedive alone. I can't emphasize it enough. Be sensible, always dive with someone who knows the area well.
Advanced dive sites
1. Jyakmey monomanok outer reefs
The outer reef is at 10-11 o'clock, 200 meters off Jyakmey monomanok snorkeling site. It is 21 m at the bottom and 2-3 m on the top. Sea goldies commonly populate this area.The gap between the larger reef and the smaller one is 18 m deep. It is better to go with someone who knows the exact location.
Difficulty: 2/5
Note: nil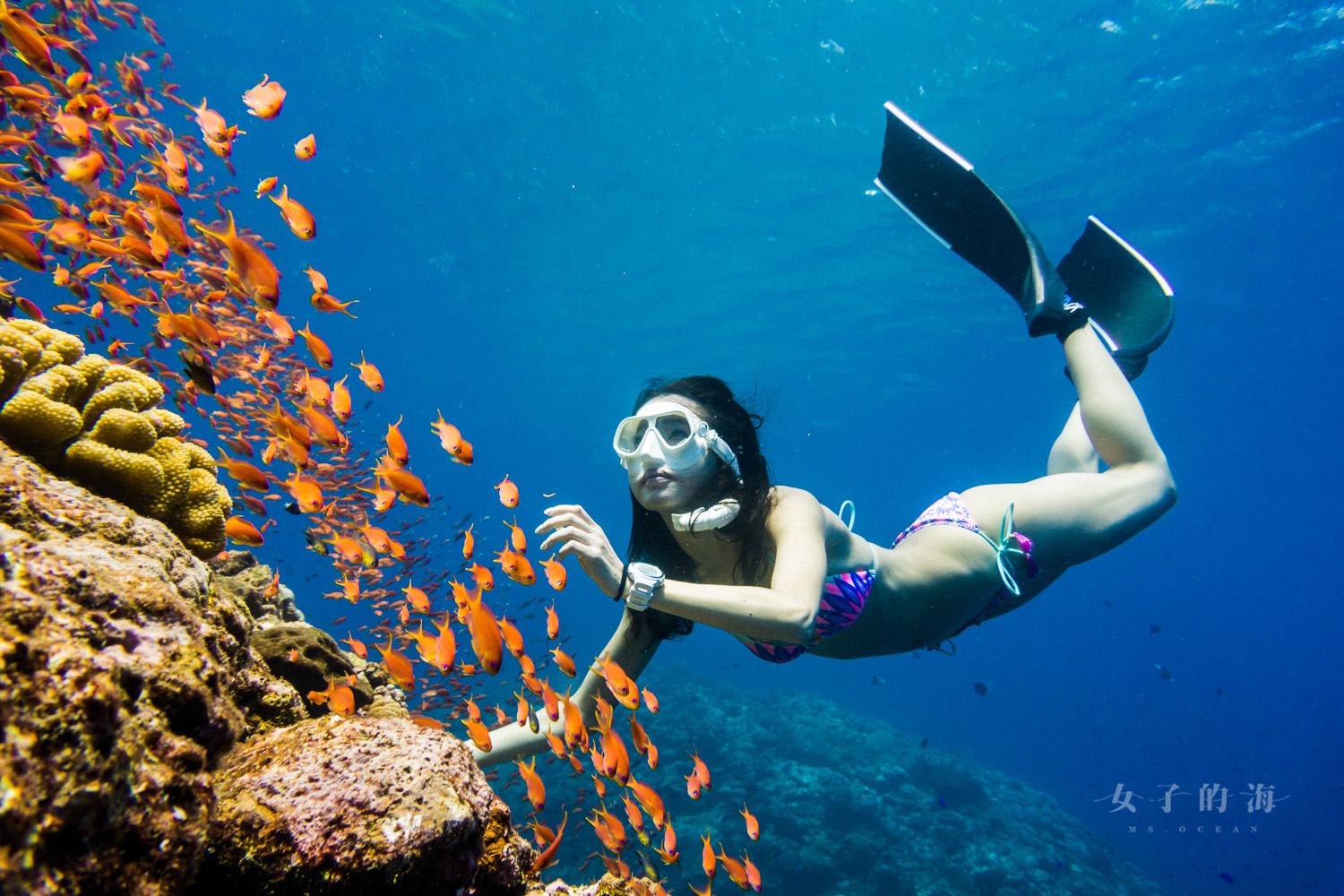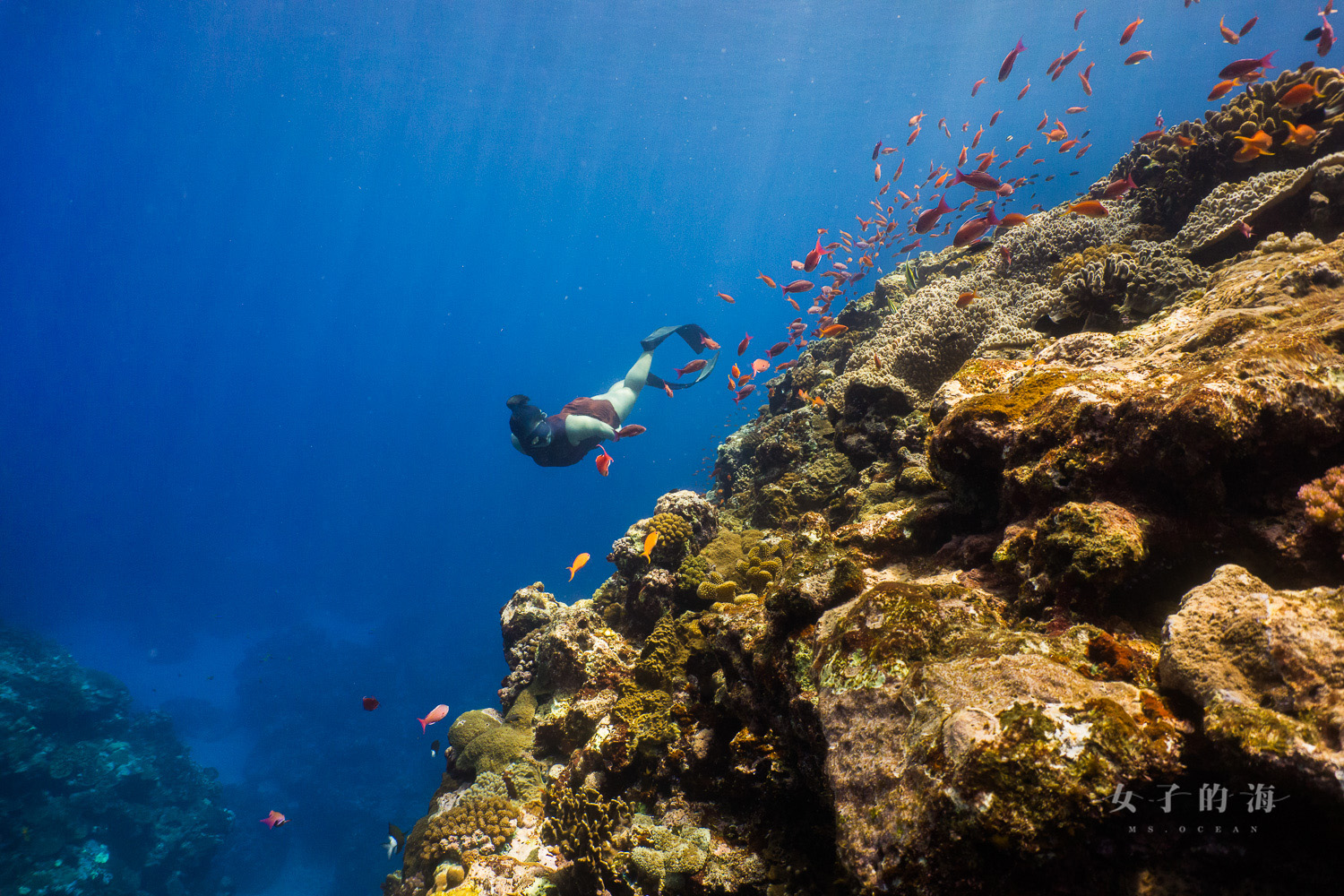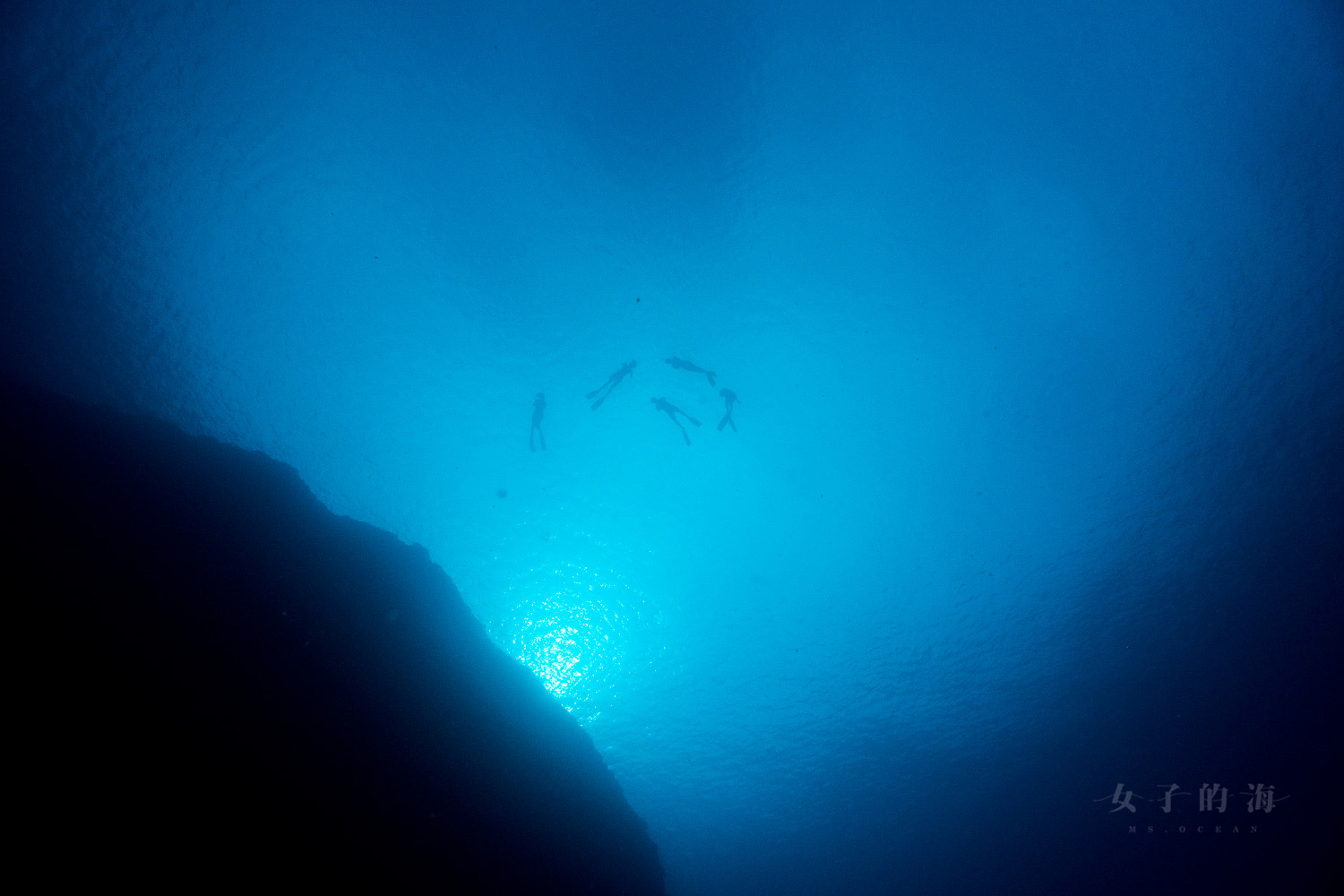 2. Kaiyuan harbor blue hole
If you are a fan of swim-thru, you will love the blue hole of Orchid island, located at the left side of Frog rock, outside the old Kaiyuan fishing harbor. The T-shaped blue hole has 3 openings, and it is about 10 m long, 13-16 m deep. As the blue hole is located next to the navigation channel towards the old harbor, please check the ferry timetable before heading out and stay out of the designated channel.
Difficulty: 3/5
Note: plan your dive according to the ferry schedule.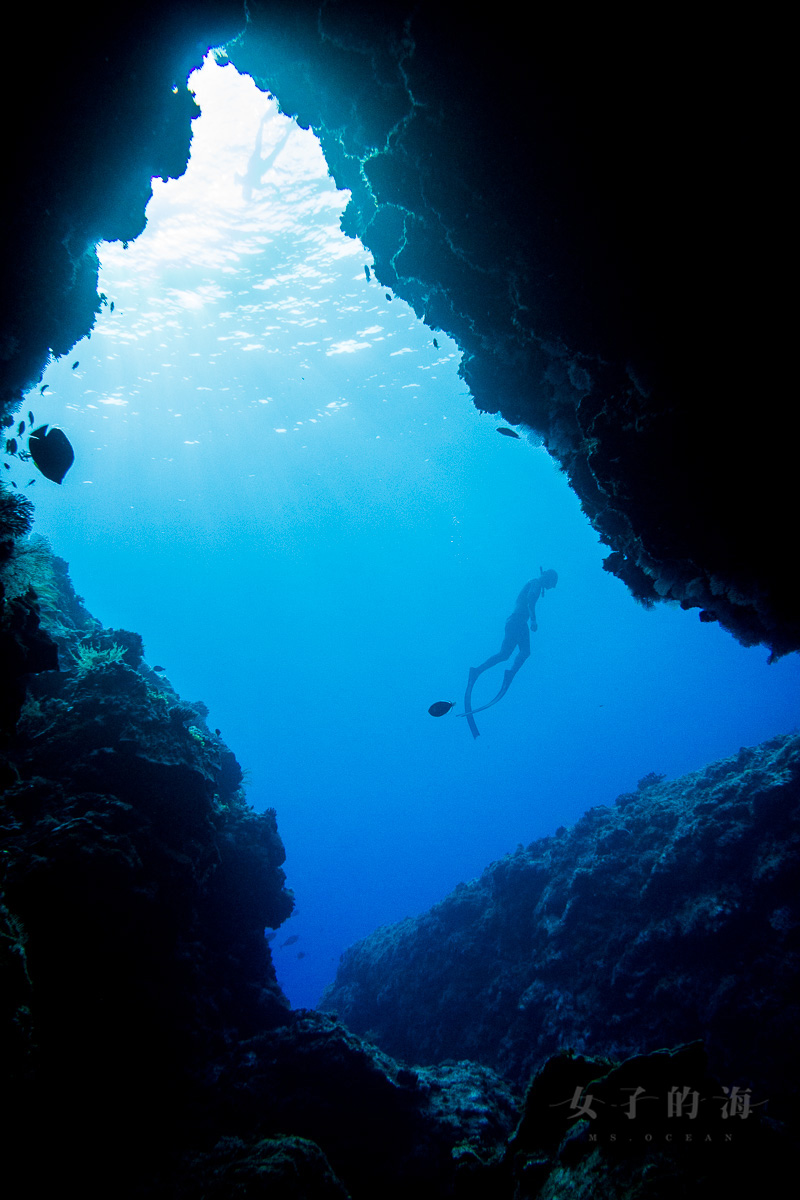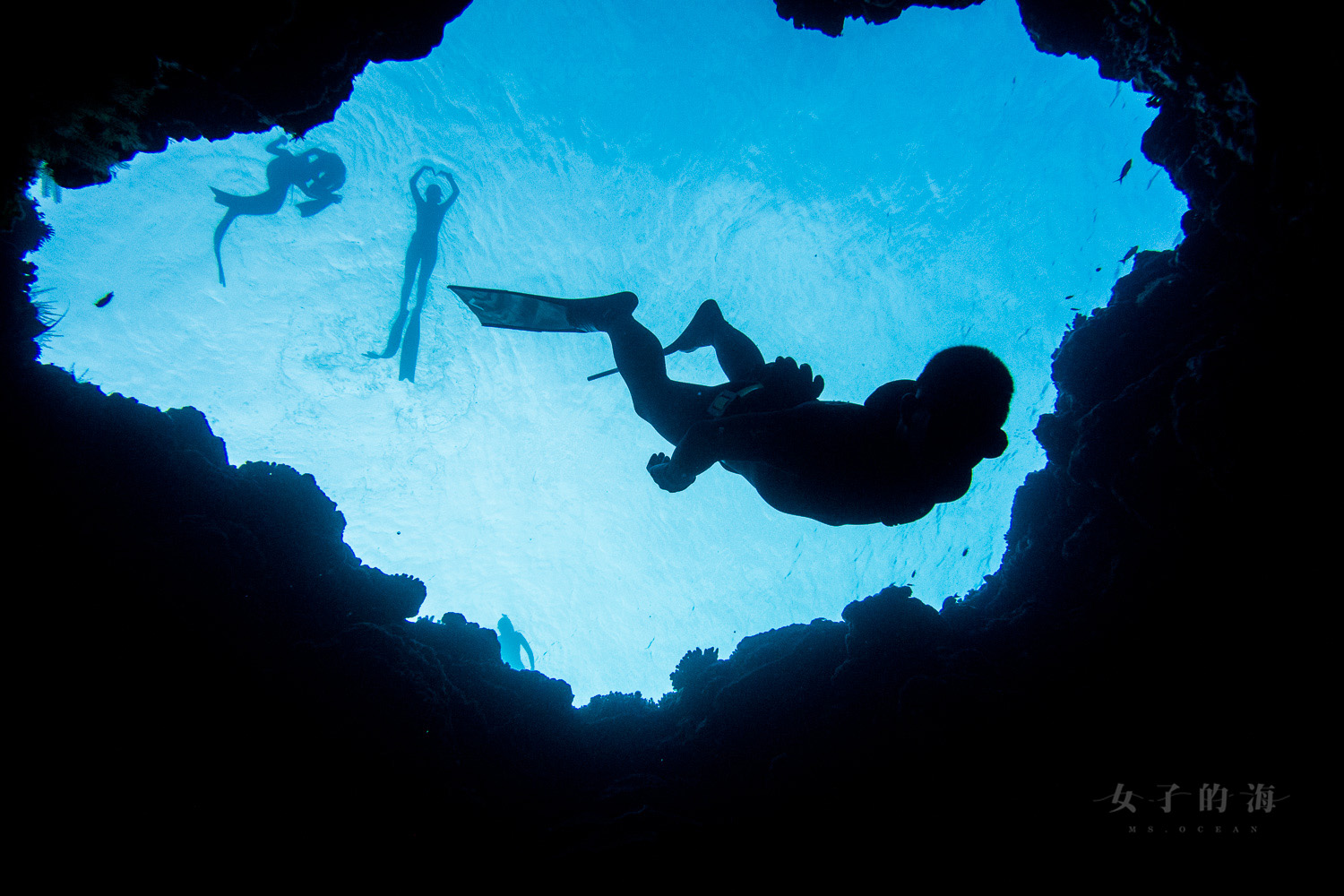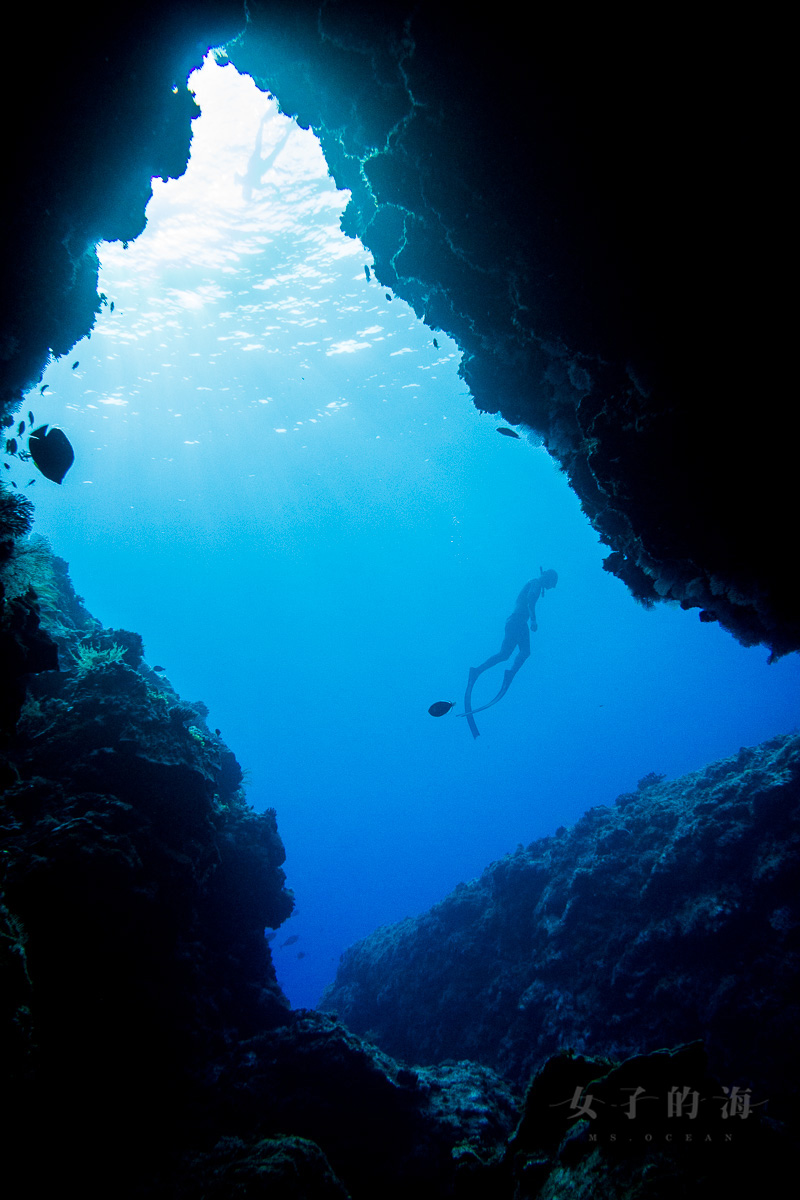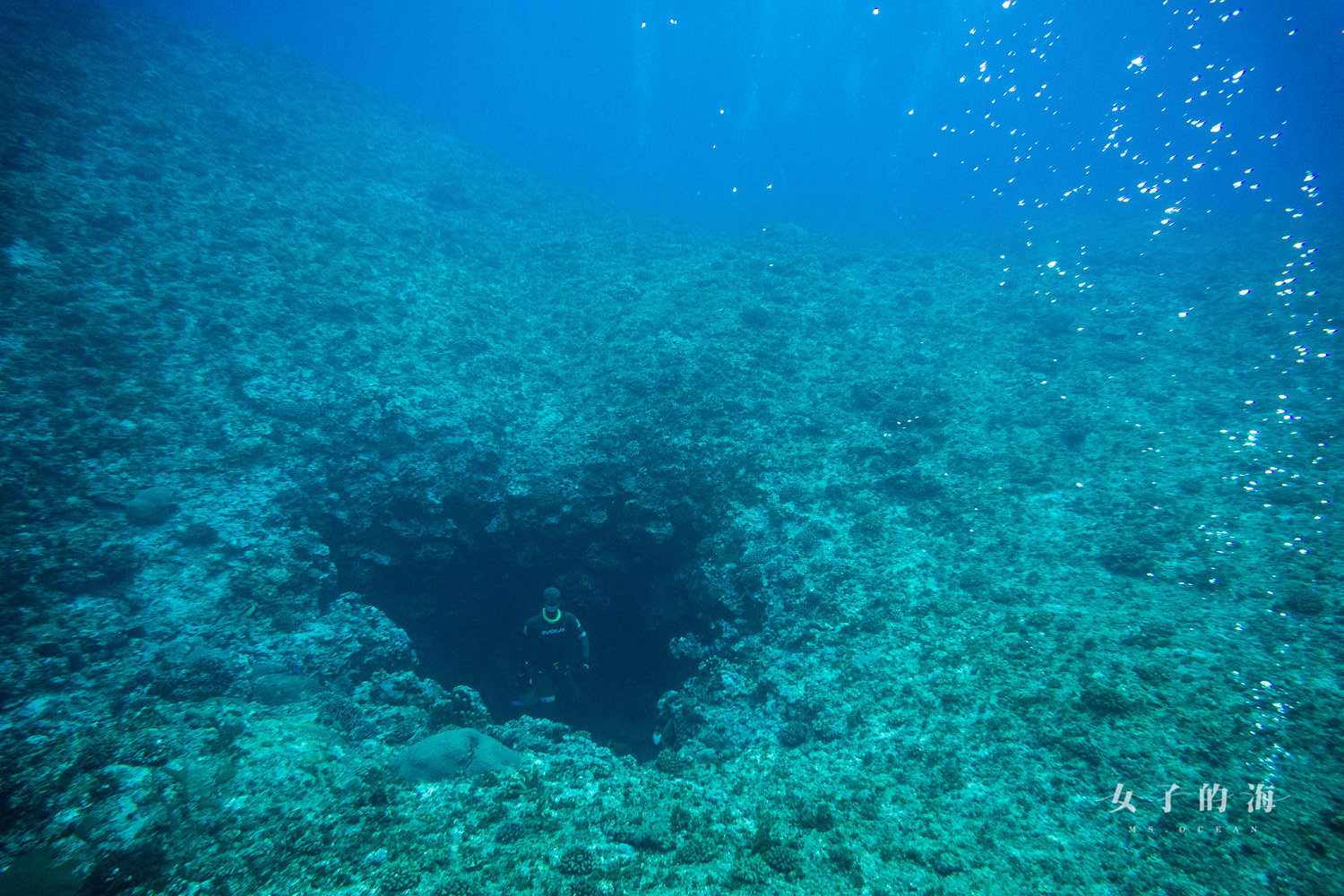 2. Twin lions rock
The rock gets its name from the unique shape that looks like two lions lying facing each other. Below, the right side offers interesting landscape, whilst the left side features stunning coral reef and tons of blue surgeonfish.
The best time to visit is summer. Divers need to be careful of strong current. I was caught in a current here once and couldn't make any headway for few minutes. But because of this, I bumped into a jackfish storm!
Difficulty: 3/5
Note: no cell phone signal coverage. This is also a great place for stargazing.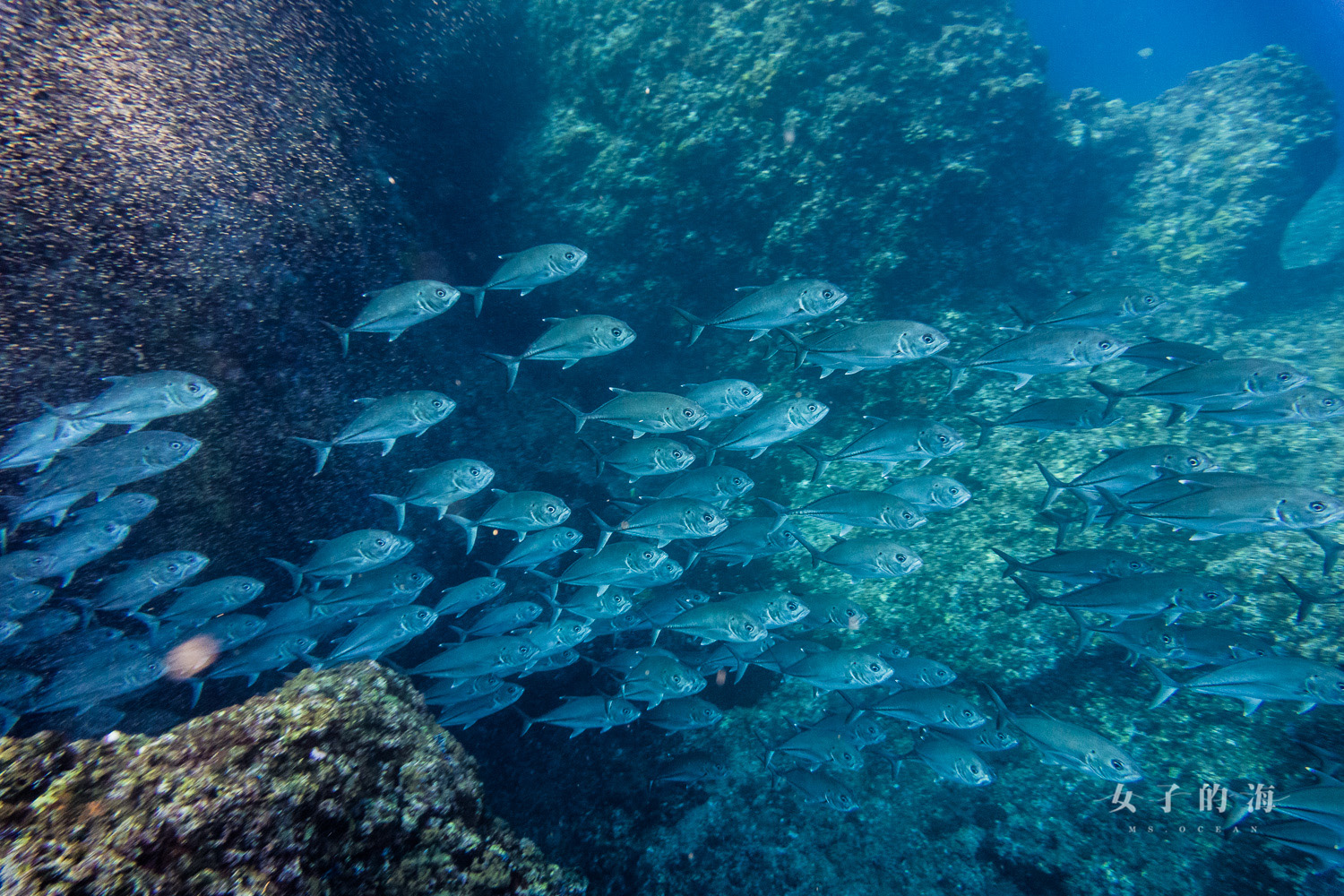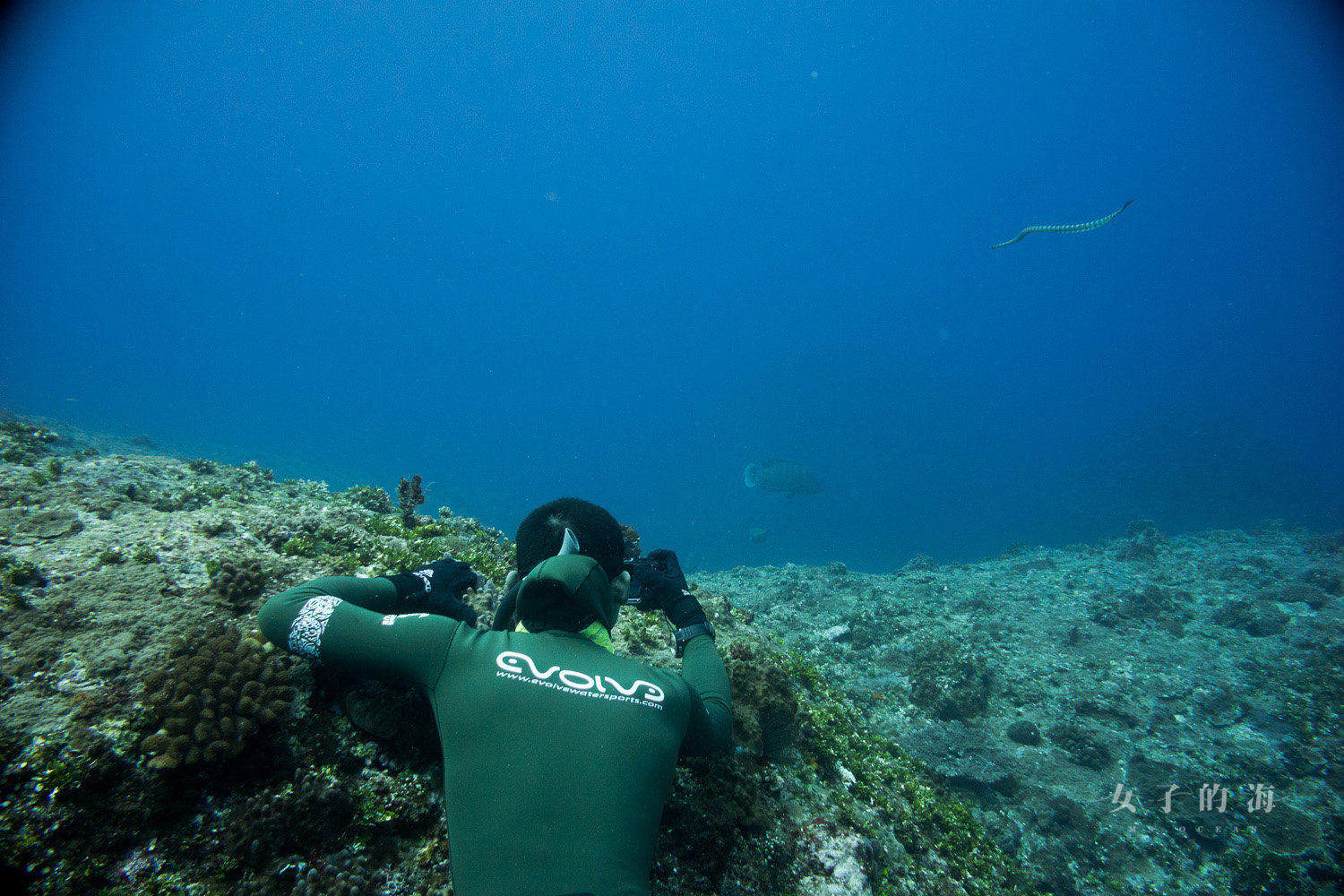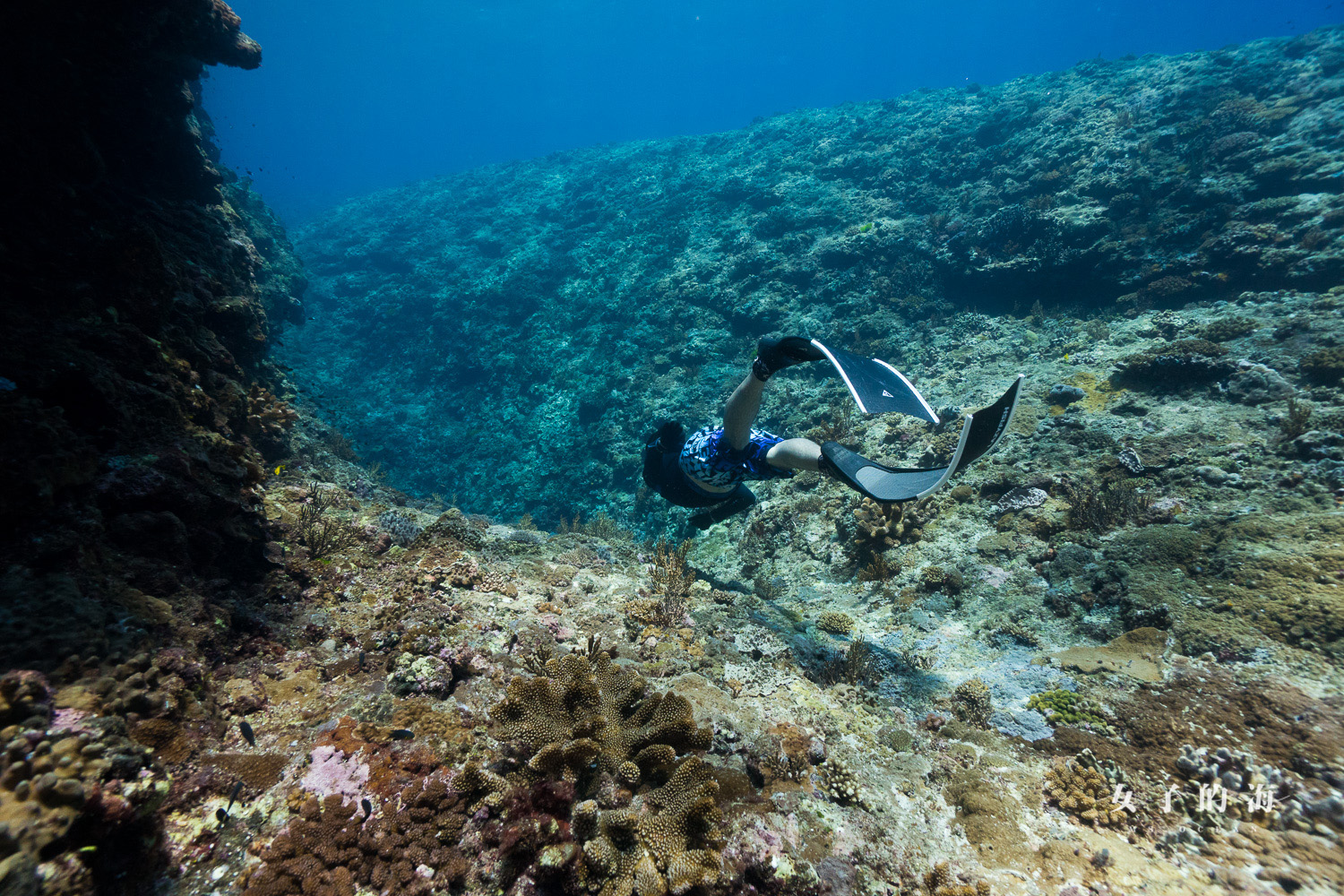 3. Twin-lions sea cave
This was really a hidden gem up until few years ago. The entrance is at 13 meters and might look a bit dark and scary at first sight. Once you enter, you will see the skylight illuminate the path and guide you to the surface. You will find yourself surrounded by Twin-lions rock, and all you can hear is the soothing sound of ocean. There is only one way in and out. The best time to see the amazing skylight is between 10 am to 1 pm.
Difficulty: 3/5
Note: narrow swim-thru passage.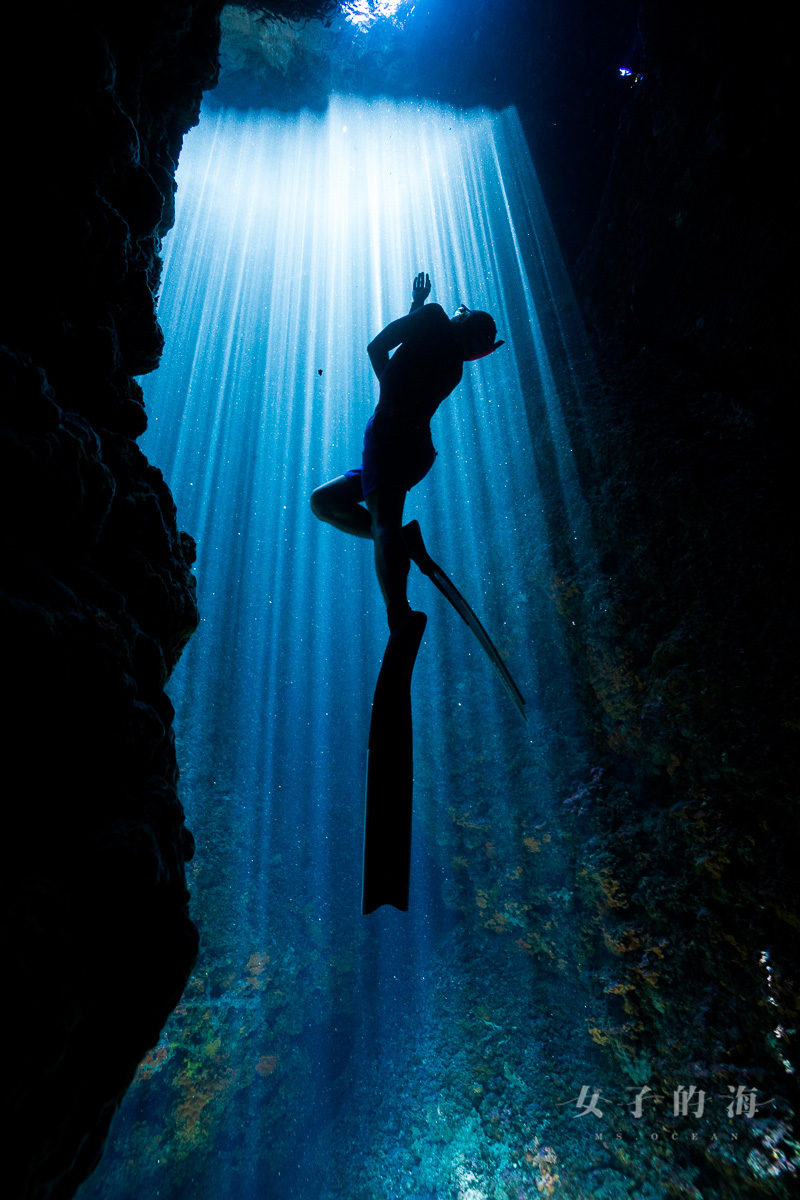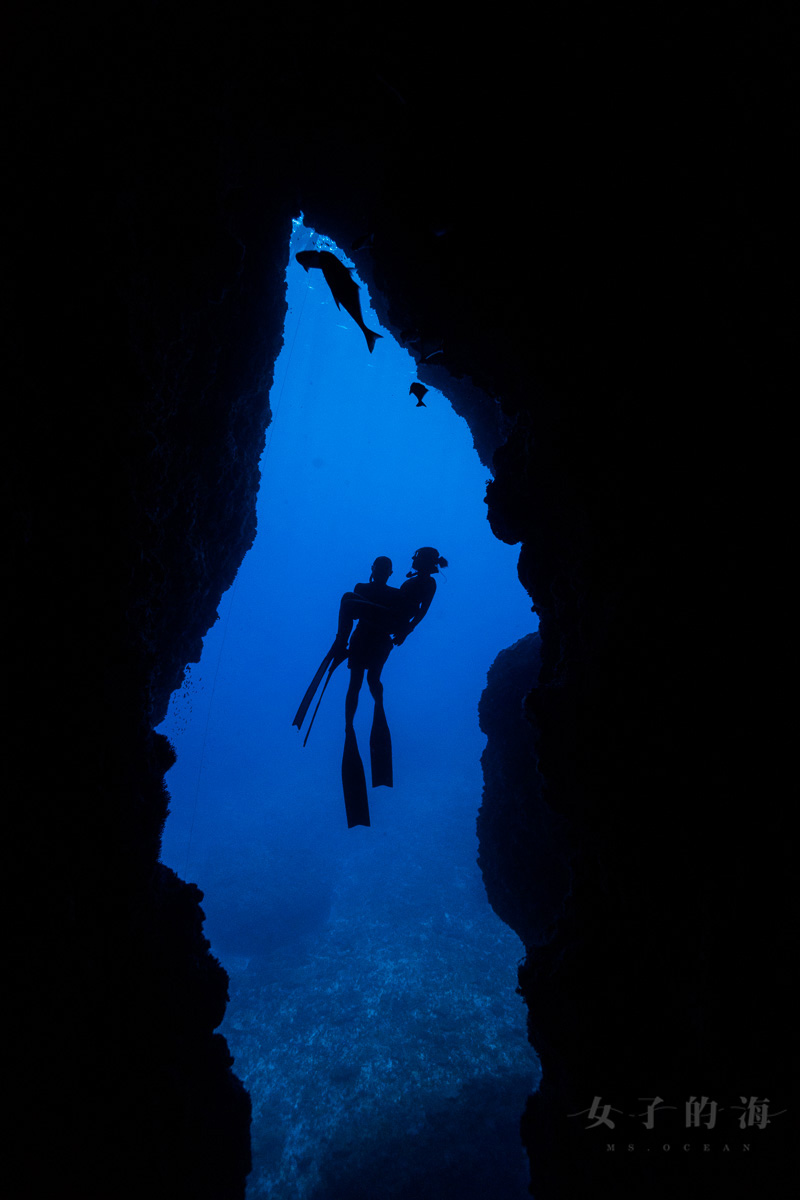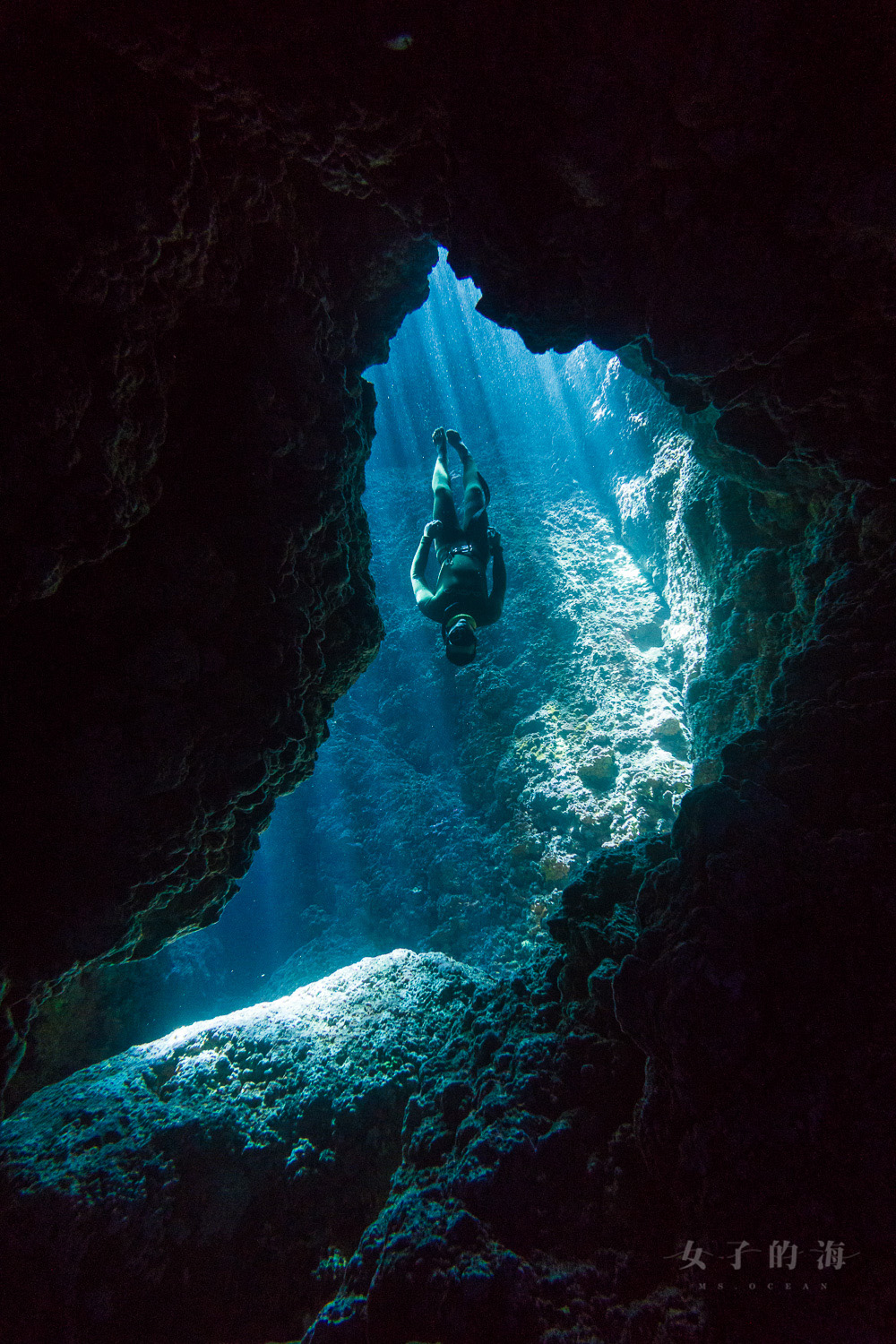 4. Lover's cave
The famous Lover's cave is another great dive site to explore. The vertical walls form steep-sided canyon, which is spectacular to behold. The average depth is around 16 to 22 m. Depth above 30 meters can be found further out. Be aware of strong current while scouting around for depth.
Difficulty : 4/5
Note: better to dive with someone that knows this place well.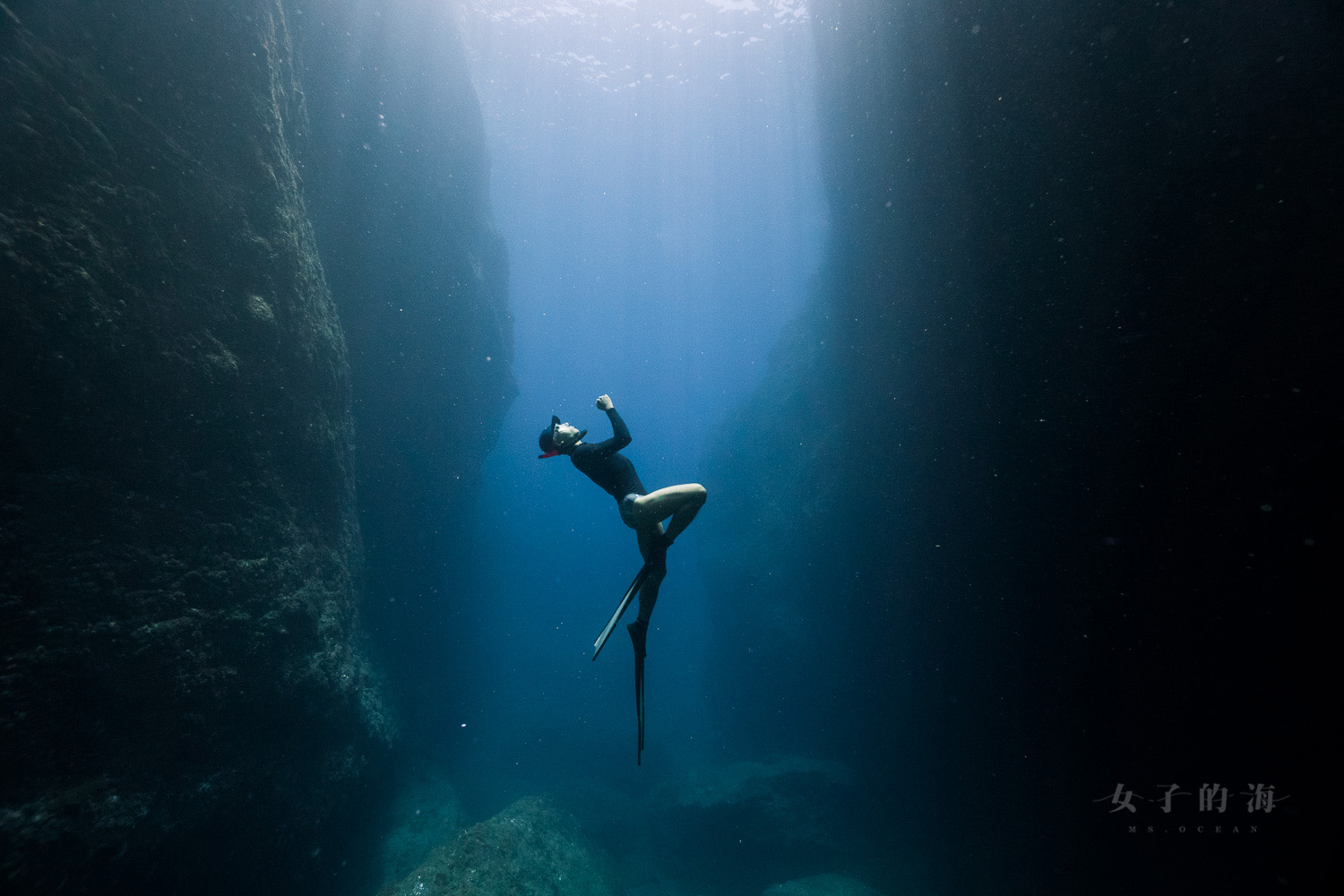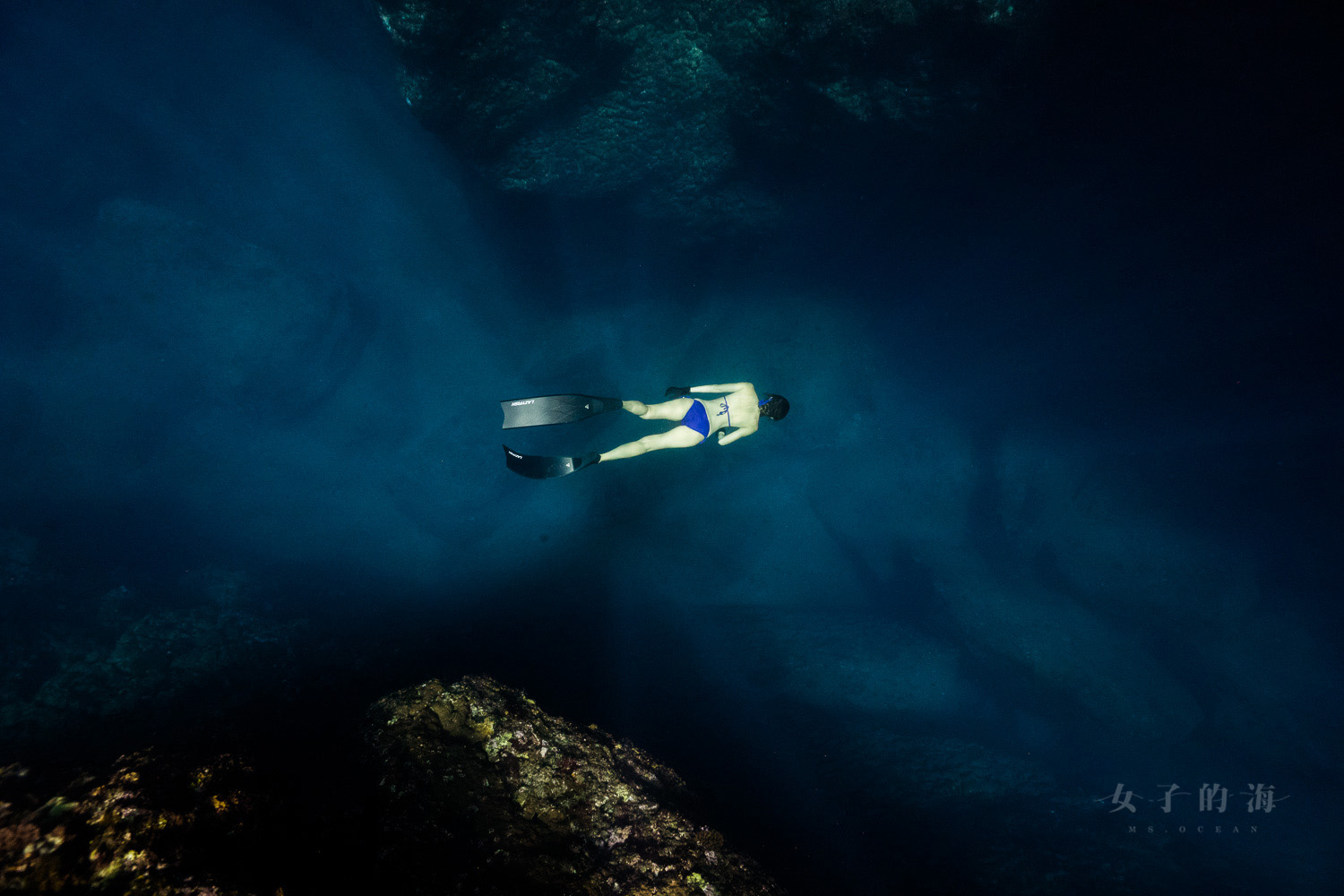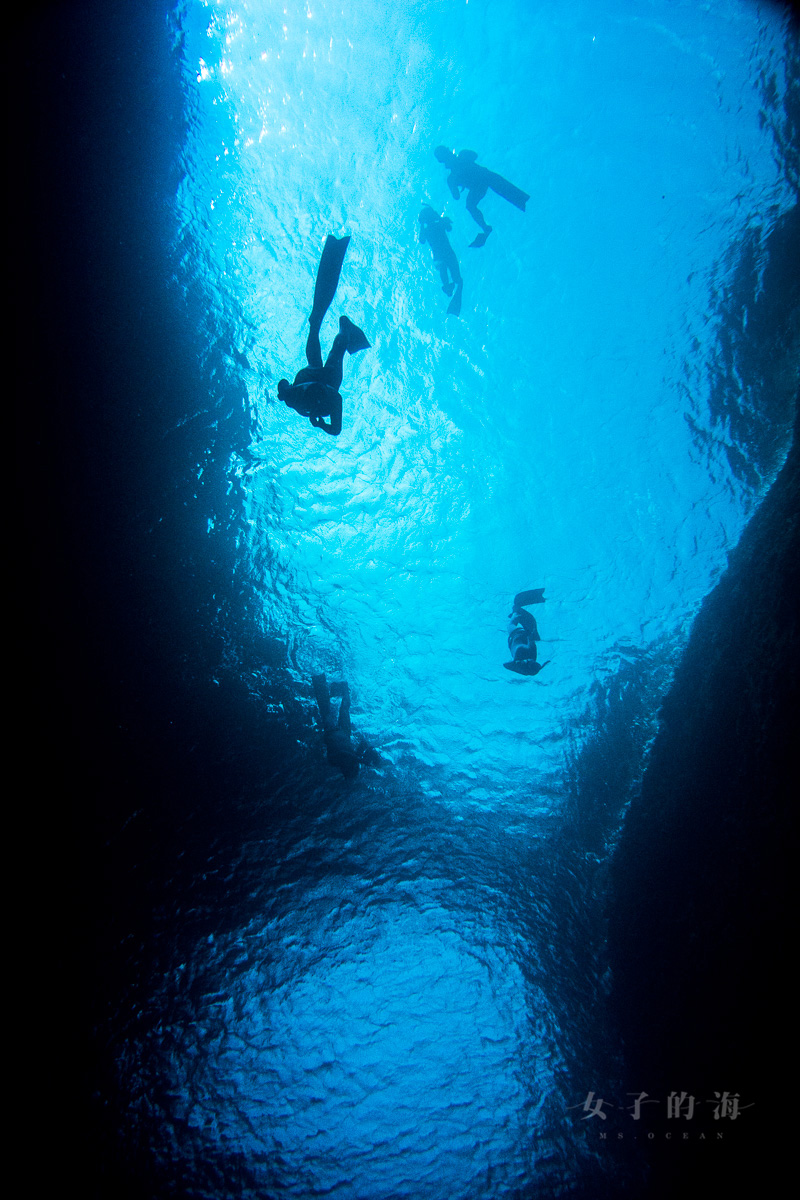 6. Airport outer reef
Just outside of the airport, the triangle shaped outer reef sits at the bottom of 20 m, and its head sticks out of the ocean. Marine life is abundant here, andmigratory fish are easy to be found. This is also an important traditional fishing ground to the locals.Current is the main concern while diving here.
Difficulty: 4/5
Note: diving activity is not allowed here during flying fish season.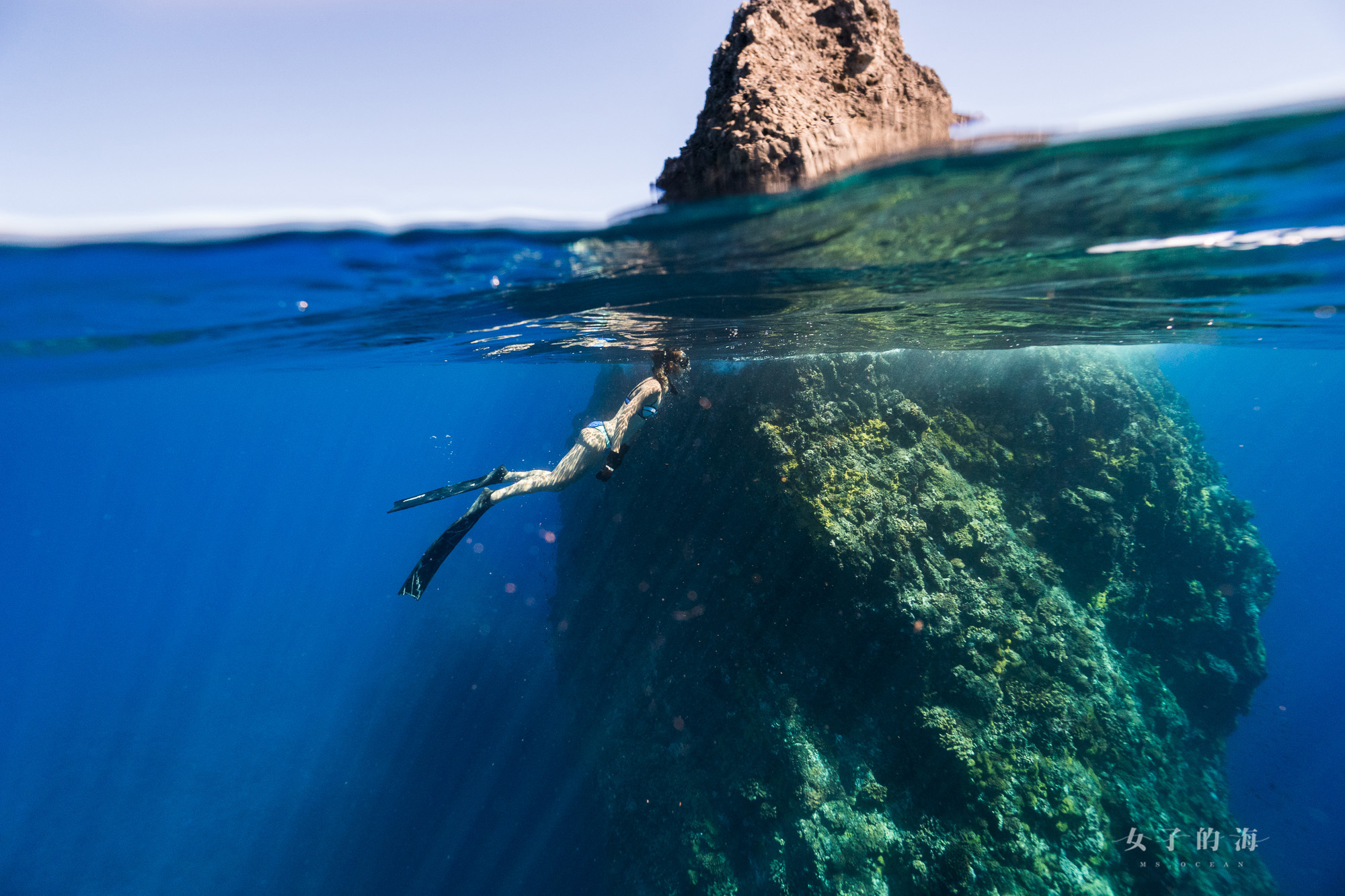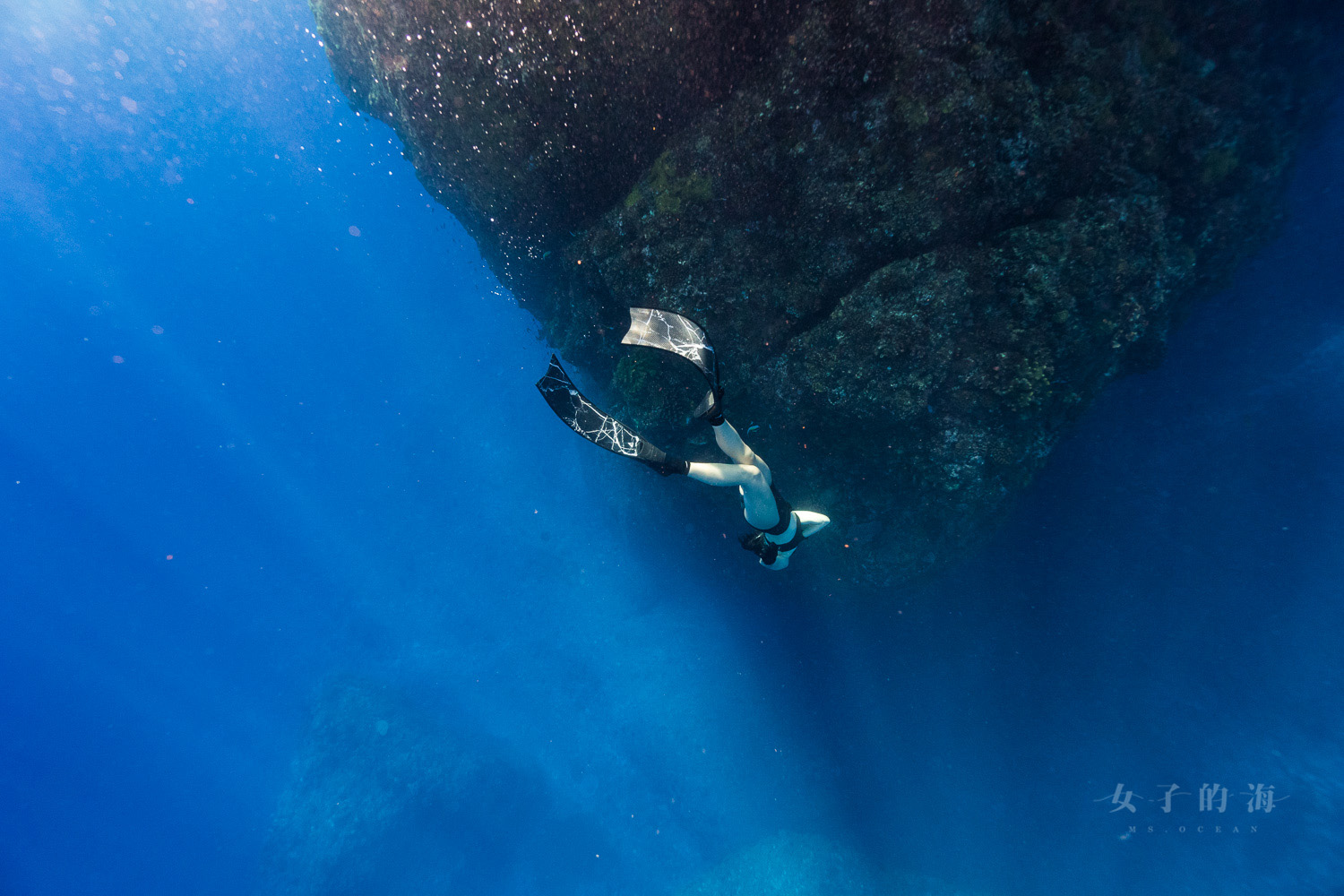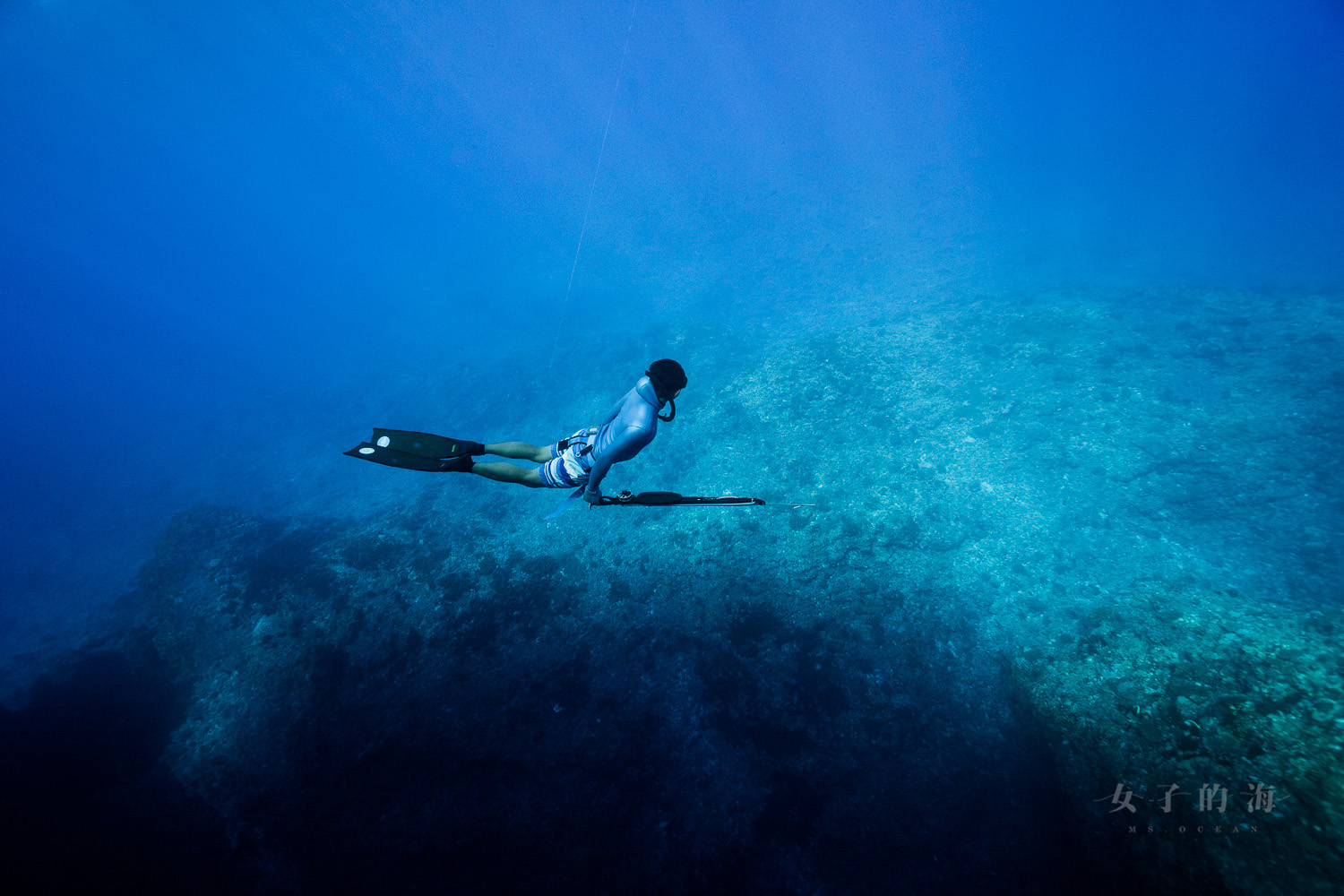 7. Badai bay shipwreck
In 1983, rough weather caused a Korean cargo ship to wreck on reef and as a result, to take on water. The captain ordered to abandon the ship at Badai bay, hoping to recover it one day. But after 35 years, the cargo ship has turned into a wonderland for sea dwellers and the most iconic dive site of Orchid island.
It now lies on a sandy bottom in 40 m of water. The shallowest part is at about 22 m.
Strong current is always present. Don't even try if you are not comfortable to reach this depth yet.Accident happened before, so it might be difficult to find boats willing to take freediversthere.
Difficulty :5/5
Note: diving activity is not allowed during flying fish season.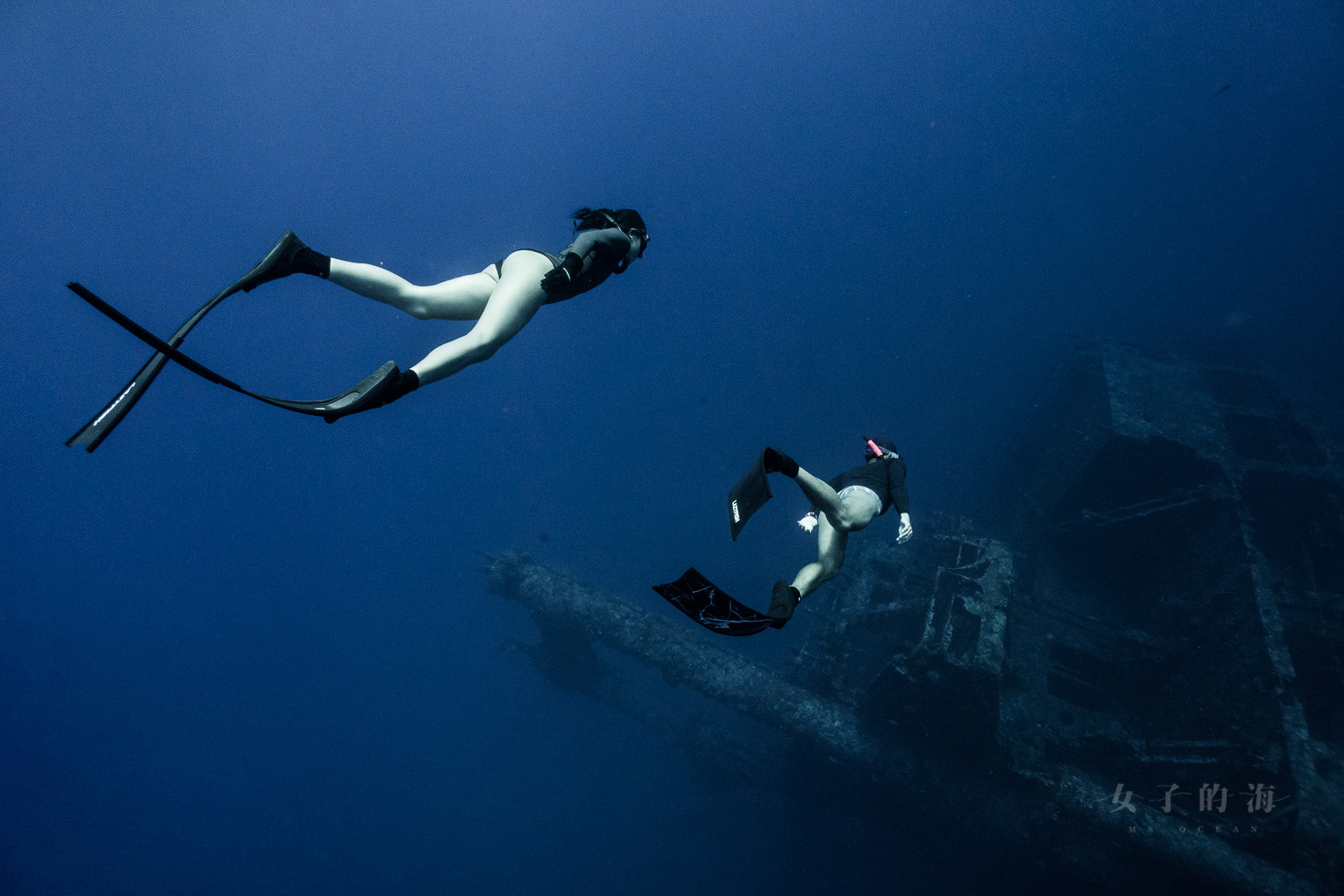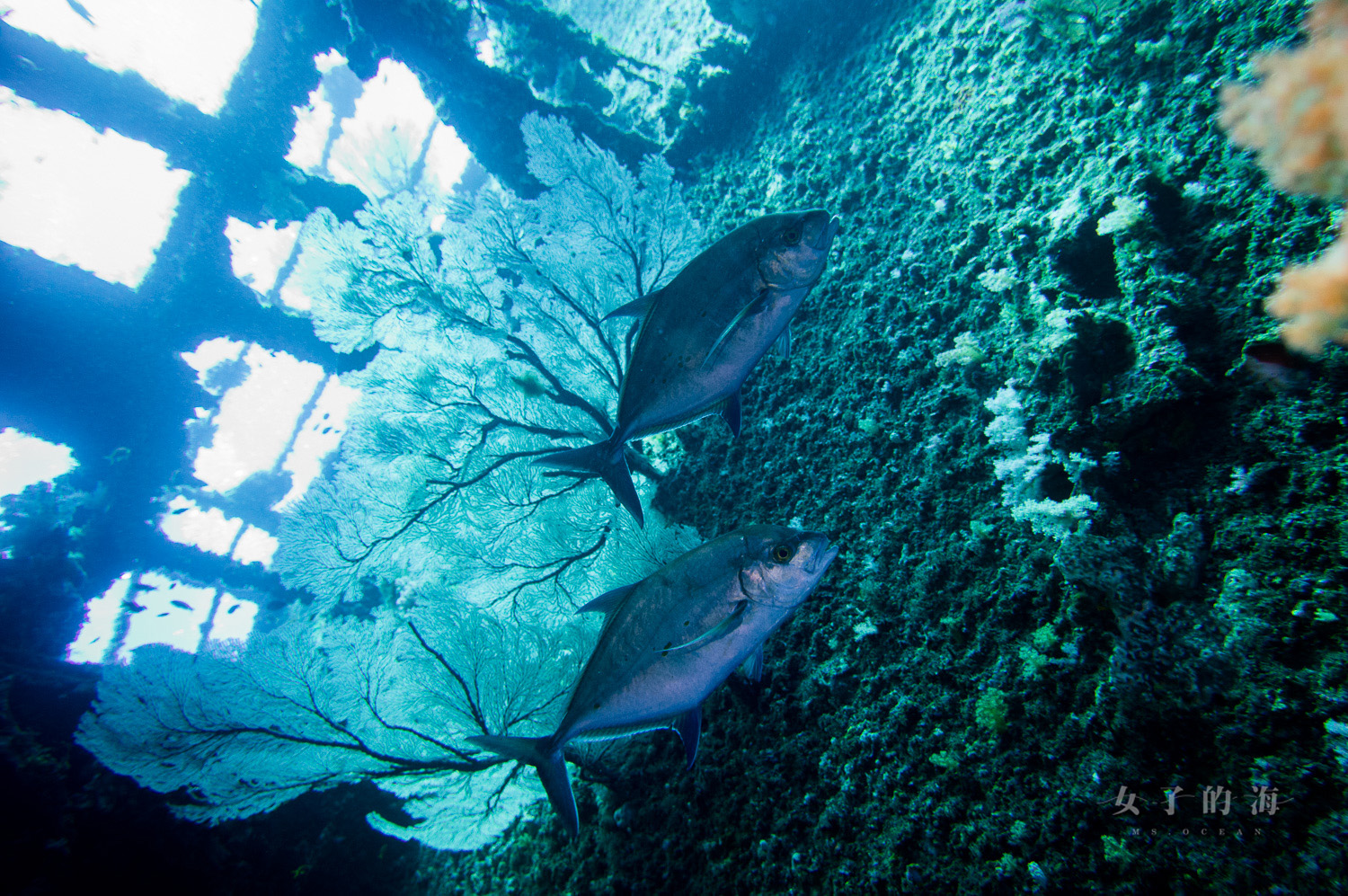 8. Jimavonot outer reef swim-thru
The swim-thru is a tunnel at the bottom of the outer reef, about 15 meters deep, 25meters long. The entrance might look obscure, but there is plenty of room inside.
Difficulty: 4/5
Note: diving activity is not allowed here during flying fish season.
What's more on Orchid island
Heaven lake
The trail entrance is in front of the landfill. The hike takes about 1.5 hrs and is moderately difficult. The trail gets slippery after rain. It is recommended to hire a local guide for safety and better understanding of Orchid island's legend tales.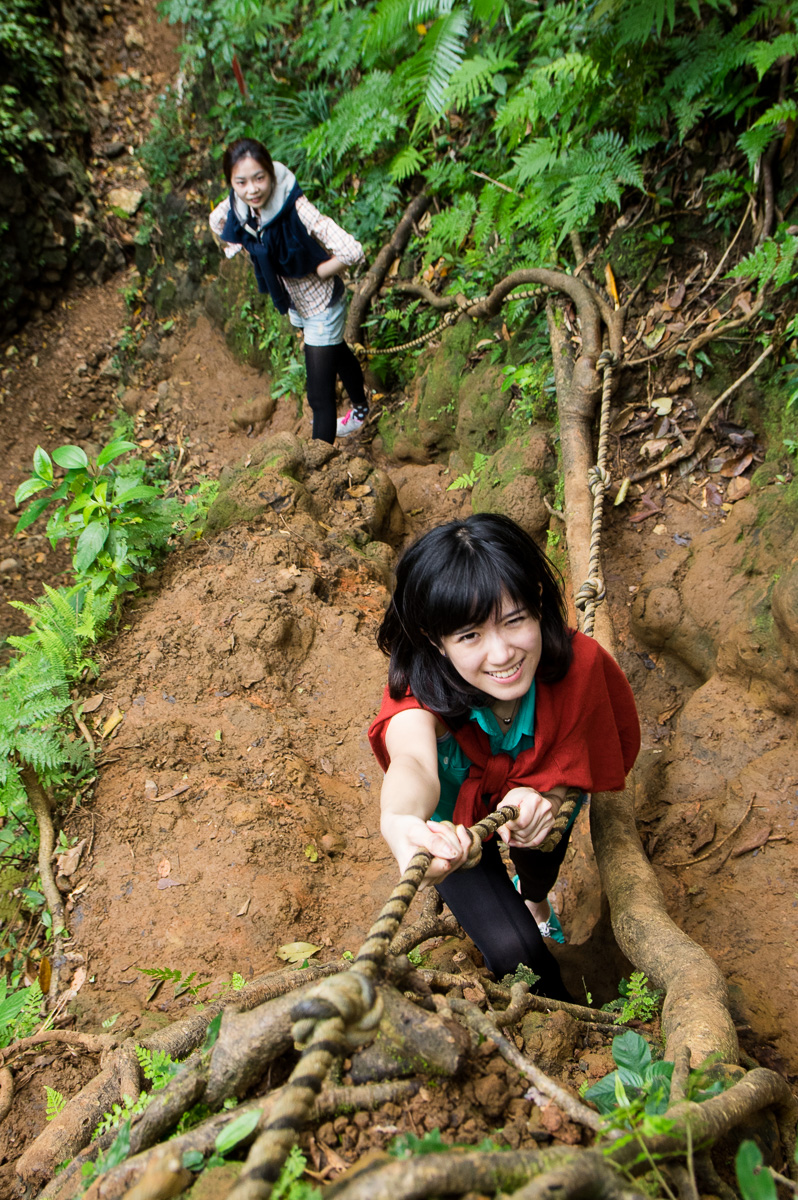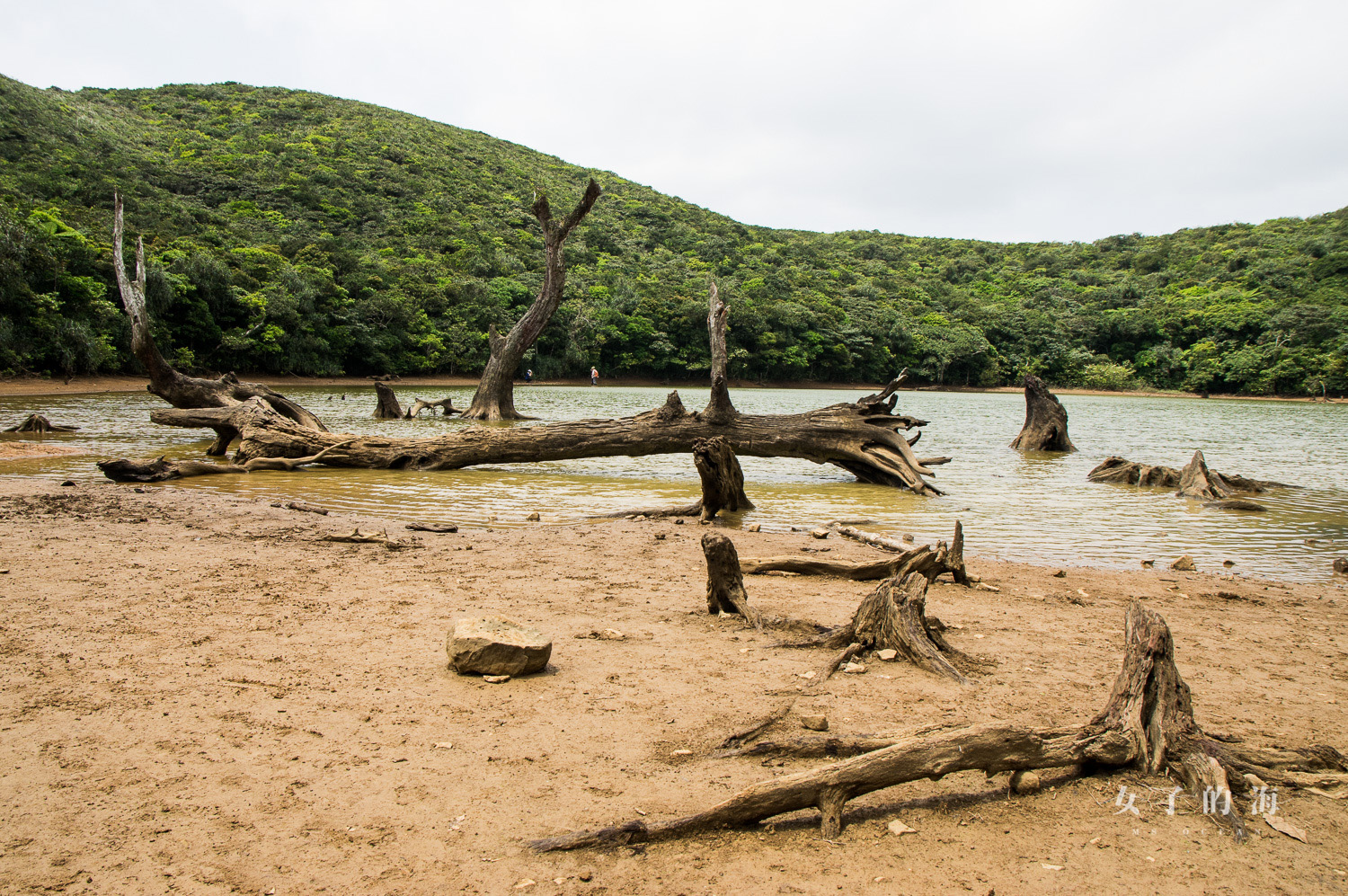 Stargazing at twin lions rock
The isolated location of twin lions rock makes it the perfect setting for gazing at the stars.
Link to monthly astronomy calendar
Sunrise at weather station
While most of the people watch the sunrise at the weather station, I personally prefer the road under the station, leading towards Yeyin village, which offers spectacular view with less noisy crowd.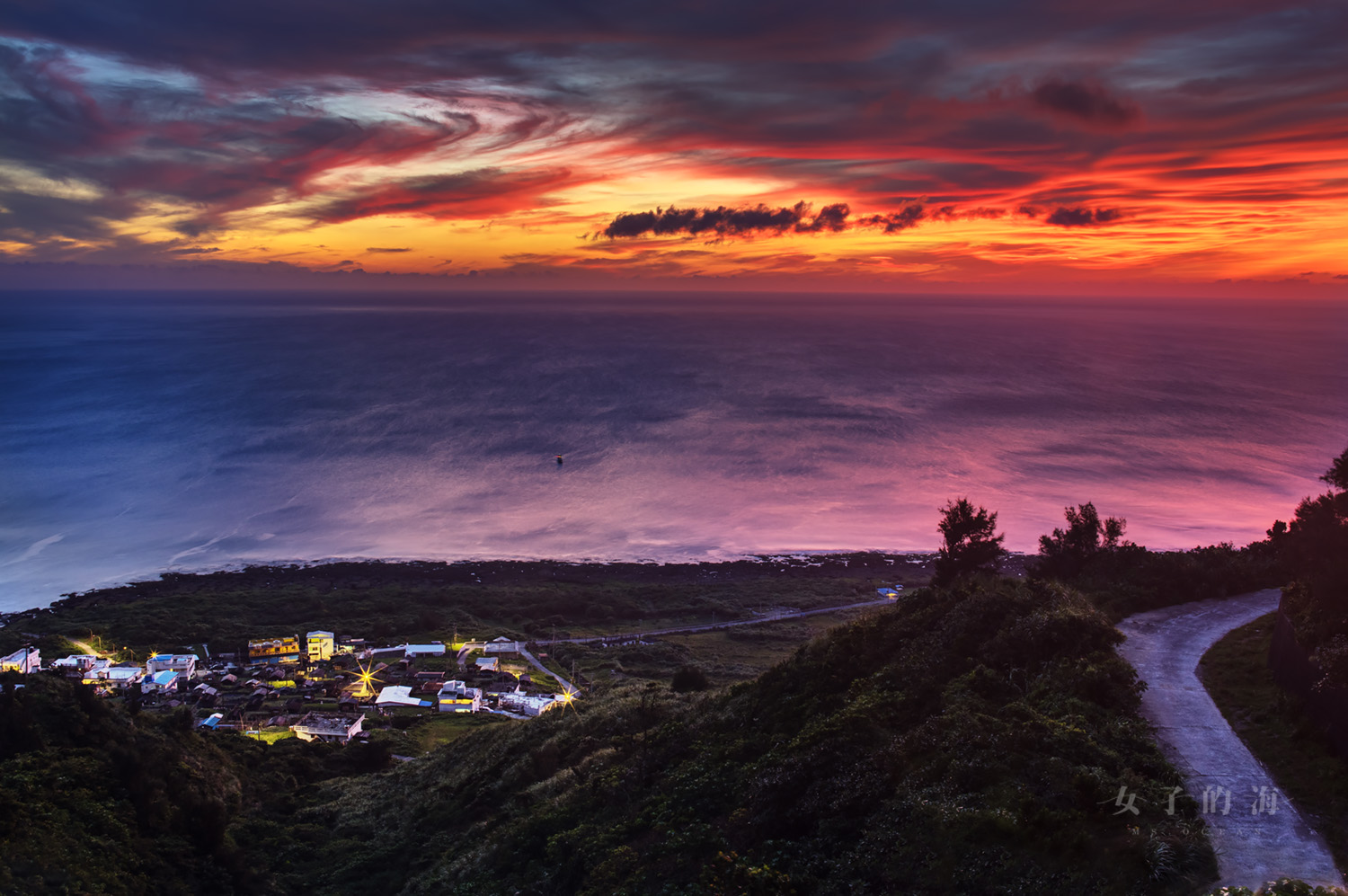 Accommodation
There are plenty of accommodations to choose from. You will surely find something that suits your budget and tickles your fancy.
Check out some of the accommodations here:http://www.uu-lanyu.com/
My pocket list restaurants
1. Native delicacy: millet a-bai
A true hidden gem of Yayo village. This is definitely the film crew of Long Time No Sea's favorite choice while shooting in Orchid island.(Map)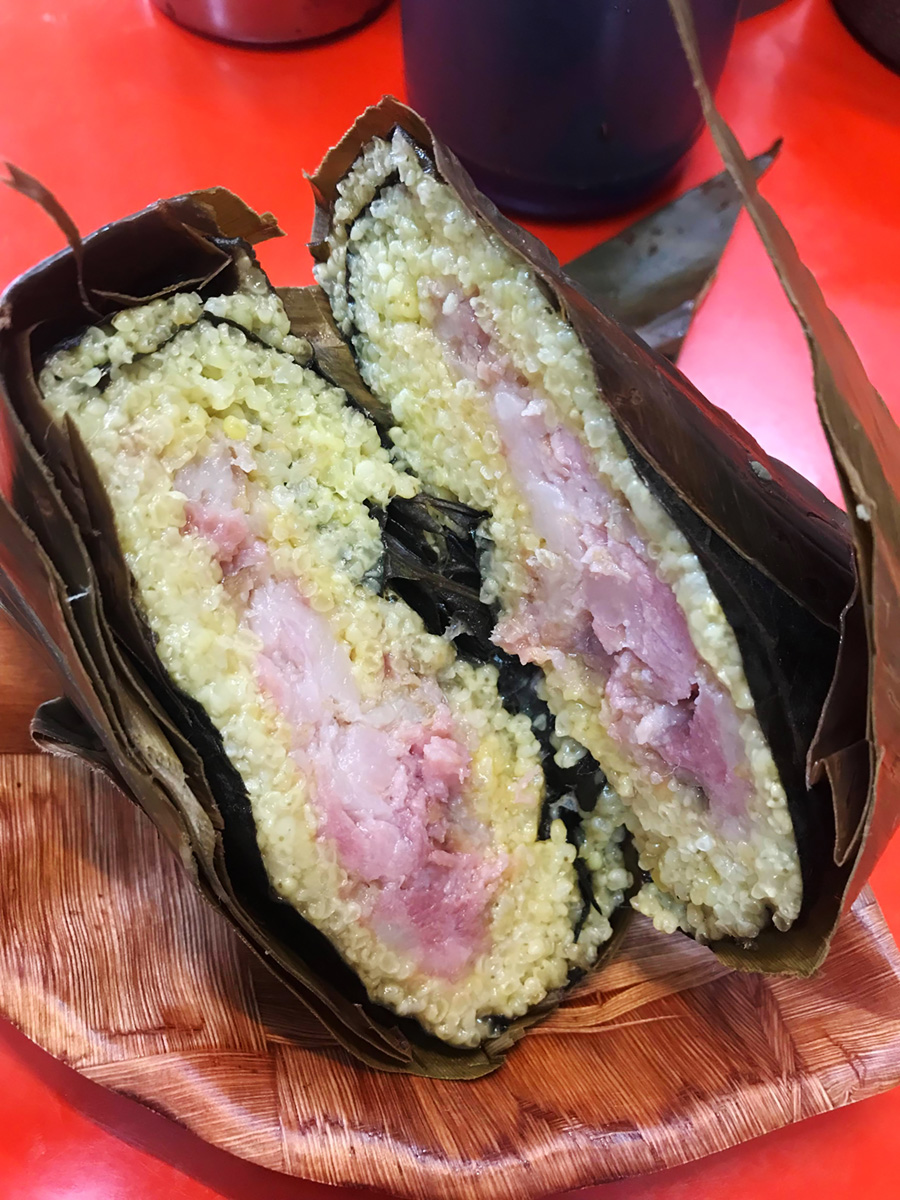 2. Must eat: pork chop bento
Your trip to Orchid island is simply incomplete without trying their signature bento. (Bento is single-portion meal, normally consisting of rice, vegetables, and meat.(Map)
3. Fisherman No.7
A newly opened Japanese styled eatery. Great ingredients. Highly recommended.(Map)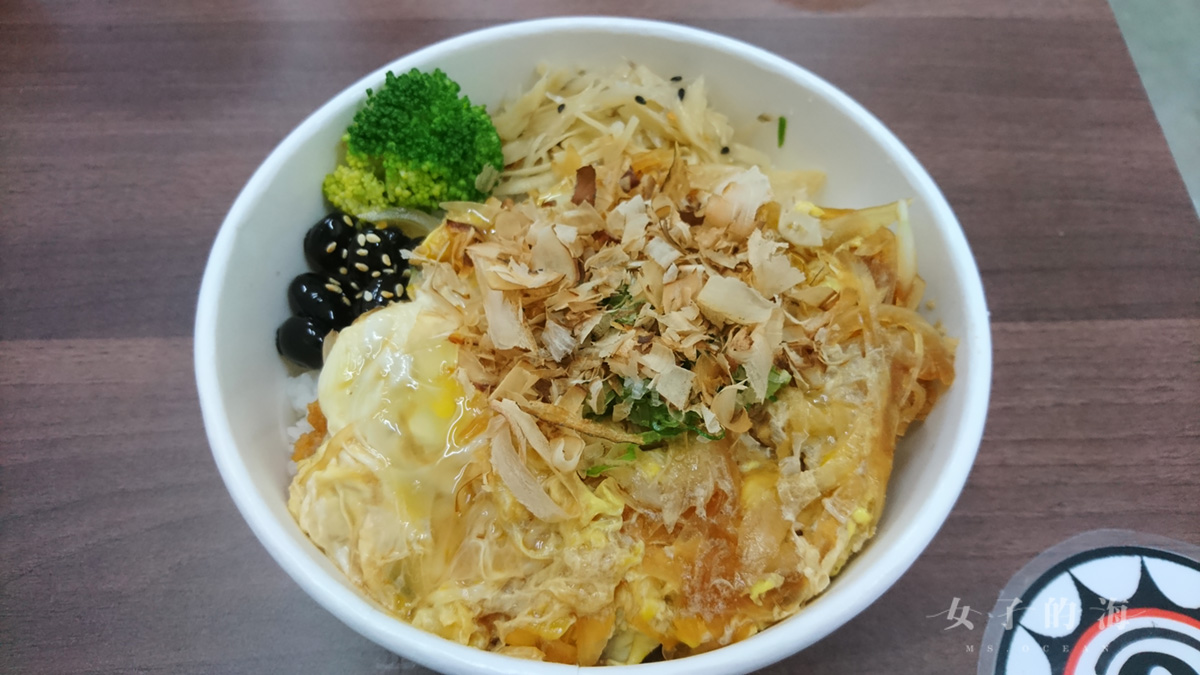 4. Ba-yang shaved ice
Their taro shaved ice is to die for. Just try, don't ask.
Tipsy night out
1. M'Cafe
Treat yourself with a heavenly cocktail at M' Café (former M'bar) and enjoy a beautiful night here. Yes, you deserve it.(Map)
2. Rover
After 3 years of hard work, Rover has become the most iconic hangout place on the island. Come and enjoy their great selection of food and beverage, featuringmillion dollar ocean view!(Map)
3. Do VanWa
Super nice drinks, yummy cakes, and occasionally live music…what else can you ask for? Come and check out this lovely secret right by the beauty rock.(Map)
4. Local craft beer
What could be better than chatting with friends and sipping local craft beer? You can get this beautyfrom Rover Bar and the vendor at green green grassland,only on Orchid Island!(Map)
Transportation
How to get there
1. By flight
Daily Air offers scheduled flights between Taitung and Orchid island. The flight time is short, about 20 minutes. Please note that during northeast trade wind season, Orchid island airport might close due to rough weather.
Link to Daily Air website
2. By ferry
Route A :Fugang<–> Orchid island
The journey takes 2.5 hrs, available all year round, but the frequency is reduced to 2 services per week during winter (Oct to Mar).
Route B: KentingHoubihu<–>Orchid island
2.5 hrs ferry ride, available only from March to October.
Click for more ferry informaion
How to get around and explore the island
Scooter is your best choice to move around within the island. Drive carefully, as some parts of the roads are in bad condition. Do slow down when passing though villages.
Some hostels also offer bicycles. If you plan to explore on foot, the full circle is about 36 km. Make sure you bring plenty of water. There is also bus service, but not frequent.
Bus timetable http://www.tta.gov.tw/lanyu/lanyu_bus.htm
Others
Taitung train station<–>Taitung airport
A. By taxi. NTD 200-250/ one way. Takes 15 minutes.
B. By bus. Bus timetable is available at tourist information centre.
C. By Scooter. (Rent at the airport and return at the train station). NTD 100-150.(Map)
Taitung train station<–>Fugangfishing port
A. By taxi. NTD 300-350/ one way. Takes 15 minutes.
B. Bybus. Bus timetable is available at tourist information centre.
Kaoshiung train station/ HSR<–>Houbihu
A. Take the bus to Kenting Swan Lake Villa Resort and change to taxi to Houbihu.
B. Take taxi directly from the train station to Houbihu. Reservation in advance is recommended.
────
Explore more: